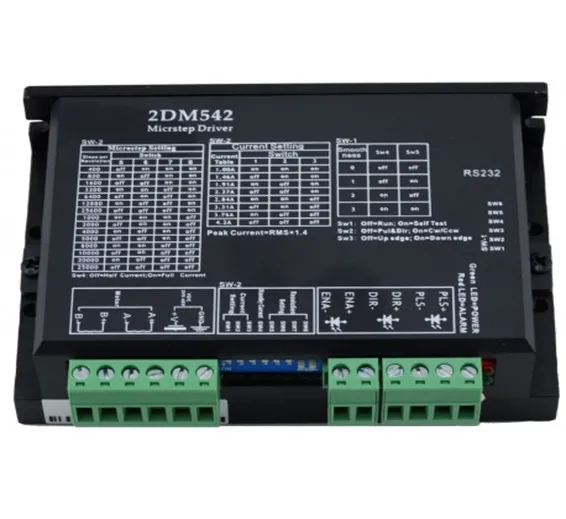 Just Motion 2DM542 is 4.2 Ampare stepper motor driver with options for microstepping in the range from 400 to 25600steps/rev. 2DM542 Current setting can be set from 1A to 4.2A. An automatic parameter tuning is integrated inside this driver, this can help the driver automatically adjust to best operation parameters to maximize performance of different stepper motors.
Features:
Supply voltage range 24-48V, typically 36V
32-bit DSP technology
Optically isolated differential inputs (26LS32)
Ultra-low noise and vibration
The range of micro steps is 2-128
Built in 500 times high frequency micro steps
Driver 2 phase step motor with 4leads,6leads and 8leads
Current settings is optional between ratings
Current will automatically halved when stand still
Pulse frequency response up to 200KHz
Overvoltage, undervoltage, short circuit protection
Alarm output function I / O ports
Excellent Support. They help me a lot in my CNC project.
Haroon Khalid
- March 26, 2021