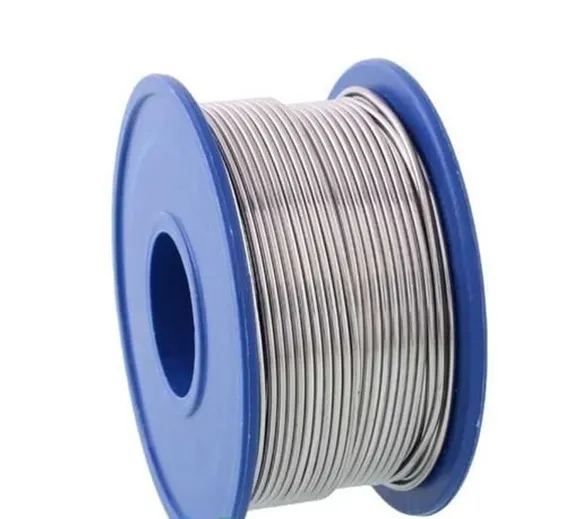 SKU: B309,,D04,LS5,Th2,KRT
Soldering Wire is used in all types of electronic assemblies in use today. Soldering Wire joints create a robust connection between two metals. The composition of the two metals will determine the melting point of the solder. In this way, the solder wire may be manufactured to provide various requirements of the assembly. If the end product will be used in a high-temperature environment such as under the hood in an automotive application then one can use a unique combination of materials to achieve the desired properties.
Features of 100 Grams Soldering Wire:
With good solder-ability, insulation resistance, No spattering and non-corrosive.
Low melting point, was being used in iron soldering.
With bright and full soldering points, convenient to use.
Excellent performance in desoldering, anti-oxidation and anti-corrosion.
100g/roll, easy to carry, essential materials for electronic enthusiasts.
Be widely used in electrical and electronics, solder parts like a circuit board, electronics devices and others.
Specifications of 100 Grams Soldering Wire:
Alloy: Tin 60% Lead 40%
Flux: 1.8-2.2%
Melting Point: 361F/183C
Diameter: 0.8mm
Rosin Core Solder: 60/40 or 63/37
Application:
DIY, home improvement, Reparation of cable/TV/Radio/sterro/ Toys and another small home electrical appliance etc.
Package Includes:
1 x 100 Grams Soldering Wire