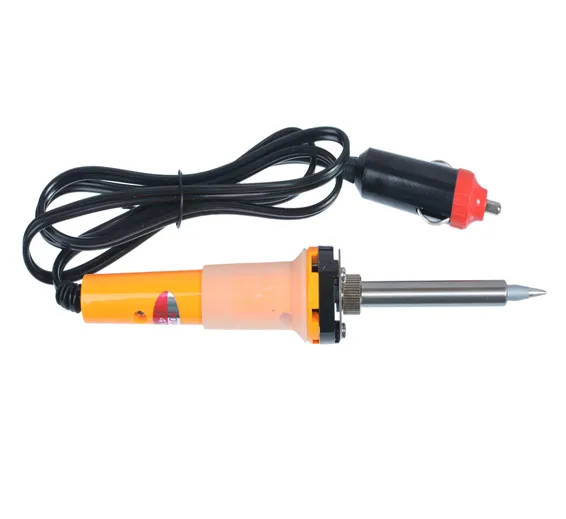 A soldering iron is a hand tool used in soldering. It supplies heat to melt solder so that it can flow into the joint between two workpieces. A soldering iron is composed of a heated metal tip and an insulated handle.
Features:
Voltage: 12V
Power: 30 W
Heating element: ceramic Tip: replaceable type N1
Soldering iron ST-200NDQ 30W, which has a ceramic heating element that allows you to quickly heat the tool to the desired temperature, eliminating the inertia of heating. Replaceable tips of the N-type are quickly mounted with a screw and screwdriver. Works from the car battery, suitable for small-scale soldering works of tin and lead solder, as well as for wires of small and medium section. This soldering iron is often ordered by owners of vehicles who need to work on soldering in places where there is no connection to the power grid.
Package Include:
1XSoldering Iron ST 200NDQ 30W 12V
SKU:

TMD,Th,KRT

/
Category: Tools
/