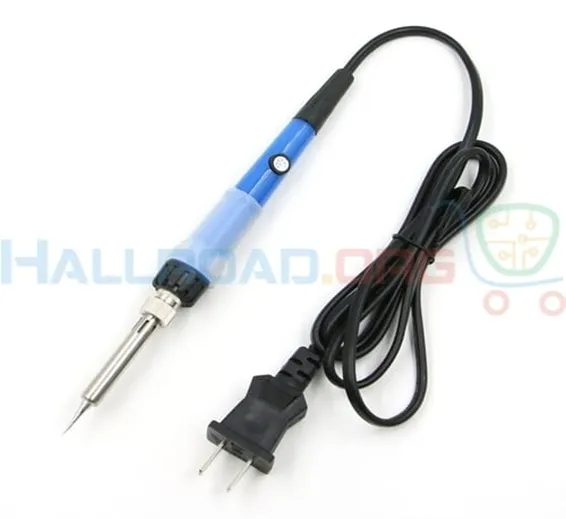 TNI-U 60W Soldering Iron is a lightweight, stylish and comfort in using. For TNI-U 60W Soldering Iron soldering tool, it is directly plugged into electricity and used to solder electronic devices in service. Equipped with white foam on the handle to facilitate the handle and prevent heat.
We have also different watts soldering irons like 30W, 40W etc.
Features of TNI-U 60W Soldering Iron:
Especially stable welding temperature, powerful power, large heating element.
Environment-friendly energy-saving work way, the power consumption of the electric iron is 50% lower than the ordinary.
Power 45 seconds, can carry out welding work, the temperature can be arbitrarily set between 200-450° C.
Can be used instead of 939 welding station, the protective effect of IC and LSI electron element is of protection.
Specification of TNI-U 60W Soldering Iron:
Brand: TNI-U
Plug model: 2 round pins.
Voltage: 220 V.
Watts: 60 Watts.
Soldering length: 20cm.
Overall length: 149 cm
Soldering eye diameter: 6.5mm.
On indicator light: Available.
Handle colour: Blue
Made in: China
Package Includes:
1 x TNI-U 60W Soldering Iron
SKU:

LS5,TH2,KRT

/
Category: Tools
/