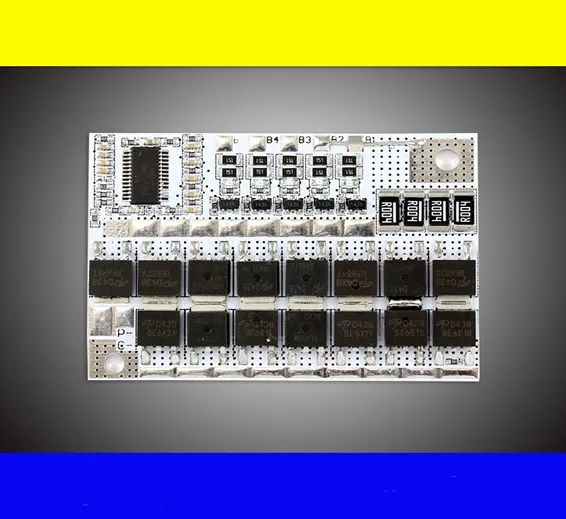 Battery & Cells
QS B305ABL 3 string 4 string 5 string 12v lithium battery 50A polymer lithium iron phosphate battery protection board BMS with balance in Pakistan
SKU: SKU: B331,IMP5,Th2,KRT
QS-B305ABL-50A is a lithium battery protection board specially designed for lithium phosphate,
ternary lithium battery
,
lithium cobalt oxide
, and lithium manganate battery. Series:
This protection board consists of 3 series, 4 strings, 5 series lithium battery protection board (the universal version adjusts the corresponding components according to actual needs), adopts mature protection circuit, special IC and supports disconnection protection, and imports high current ultra-low internal resistance MOS ( The internal resistance of a single MOS is as low as 3 milliohms. It was perfect and stable charging and discharging protection functions. The battery core is balanced, the balance current is appropriate, and the balanced heat is reasonable, which does not affect the performance of the battery pack.
Scope of application:
lithium iron phosphate
ternary lithium battery
lithium cobalt oxide
lithium manganese oxide battery pack
Package Include:
1XQS B305ABL 3 string 4 string 5 string 12v lithium battery 50A polymer
lithium iron phosphate
battery protection board with balance
SKU:

SKU: B331,IMP5,Th2,KRT

/
Category: Components
/