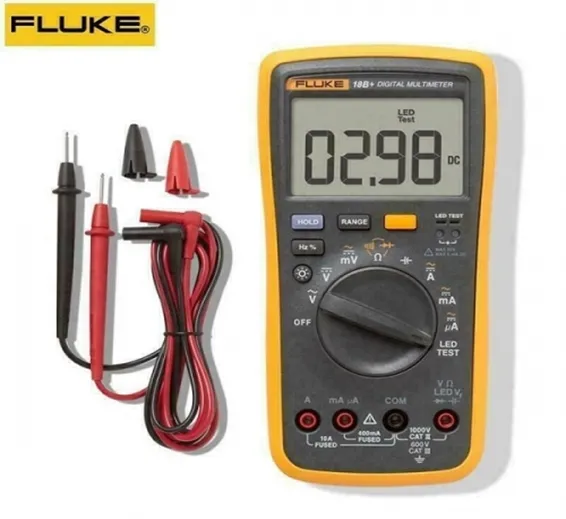 Use Fluke 18B+ multimeter to check and test most electronic products. The digital meter is easy to use and is significantly improved compared with the original Fluke 18B. Fluke Digital Multimeters (DMM's) are on more tool belts, finding more problems than any other comparable test tool. Using a Fluke electrical multimeter with the Fluke Connect® app, you can put tools, not your body, near live electrical panels. It's simple. You can display the professional meter measurement, plus readings from up to 3 wireless modules while reducing the risk of arc flash by separating yourself from hazardous measurement situations.
Feature Of Best Fluke Electrical Multimeter 18B Plus:
600 V Cat III safety design index.
The display range is 50% and the backlight is bright white.
Intelligent LED test lighting LED (regardless of polarity) allows you to test LED in two modes:
DMM LED socket test mode.
LED test mode on UUT (PCBA) (using test lead)
Voltage, resistor, current, capacitance.
Diode testing, data retention.
Frequency and duty ratio.
The input terminal's ac and dc current measurements are 10A.
Specifications Of Fluke Professional Multimeter 18B+: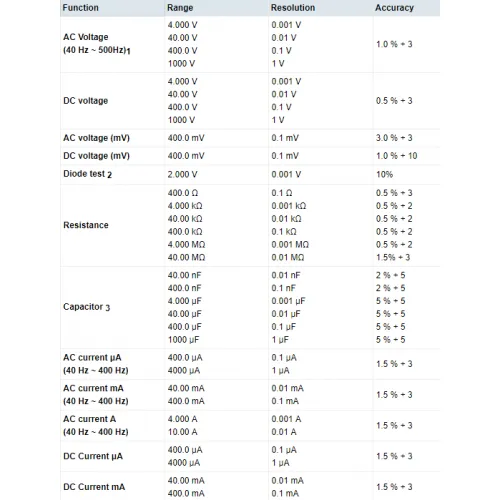 Package Includes:
1 x Fluke 18B+ Digital Multimeter Voltmeter
Best Online Shopping website for Fluke 18B+ Digital Multimeter Best Voltmeter Ohmmeter at a cheap price in Karachi, Lahore, Islamabad, Rawalpindi, Peshawar, Multan, Quetta, Faisalabad, and all over Pakistan.
SKU:

RAWLIXFlu

/
Category: Meters
/