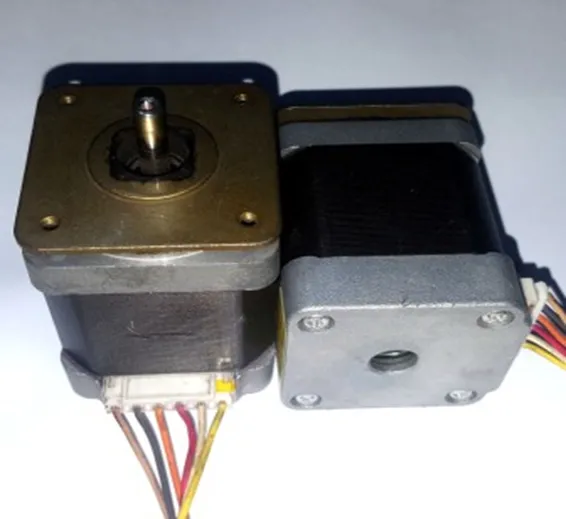 NEMA17 6 Wire Bipolar Stepper Motor useful in various application especially demands low speed with best high precision. Many machines like 3D Printers, CNC Router & Mills, Camera Platforms, XYZ Plotters. Nema17 6 wire Bipolar Stepper Motor is High quality precision, size in Nema17, 1.8 deg. step angle (200 … It is one of the most parameters for the Stepper Motor). The motor was specified to have a max current of 1A so that it could be driven easily with an a4988 or drv8825 and a wall adapter or lead-acid battery.
Features:
Stepper motor is known by its best property like to convert a train of input pulses into a precisely defined increment in shaft position. This is a high-quality motor that can be used for a long period of time without perplexed. Its performance is quite stable during work and will not loss step. Low noise and big torque, this is a greatest choice if you need a Stepper Motor. Stepper Motor can be widely used for 3D printers, CNC engraving machines & etc.
Specifications:
Step Angle: 1.8°
Phase Current: 1A
Maximum Temperature Rise: 80? (rated current, 2 Phase on)
Operating Temperature: -20? to +70?