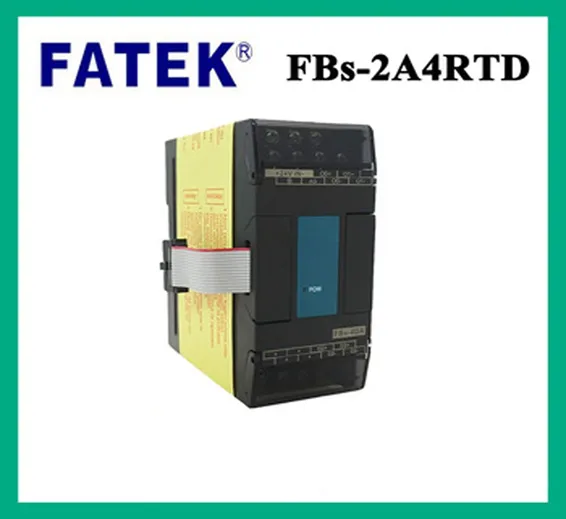 PLC & Modules
FATEK PLC FBs-2ARTD4 2 Channel A/D Input Module 4 Channel RTD Temperature Input Module in Pakistan
SKU: RAWLIXFAT
FBs-2ARTD4 is one of the Analog and Temperature mixed input modules of FATEK FBs series PLC. For analog input, it provides 2 channels A/D input with 12 or 14-bit effective resolution. Base on the different jumper settings it can measure the varieties of current or voltage signal. The reading value is represented by a 14-bit value no matter the effective resolution is set to 12 or 14 bit The output code also can be configured as unipolar or bipolar which makes the relation of input code and real input signal more intuitive. In order to filter out the field noise imposed on the signal, it also provides the average of the sample input function.
Specification
FBs-2A4RTD
Analog input (AI) points
2 points / 14-bit
Temperature measurement input points
4 points (RTD)
Analog input specification
Same as FBs-6AD
Temperature input specification
Same as FBs-6RTD
Power consumption
24VDC -15%/+20%,2W max.
Wiring mechanism
7.62 mm fixed terminal block
Data Sheet:
http://www.fatek.com/en/data/ftp/PLC/FBs_Datasheet/cat_2ARTD4_en.pdf
Package Include:
1XFATEK PLC FBs-2ARTD4 2 Channel A/D Input Module 4 Channel RTD Temperature Input Module