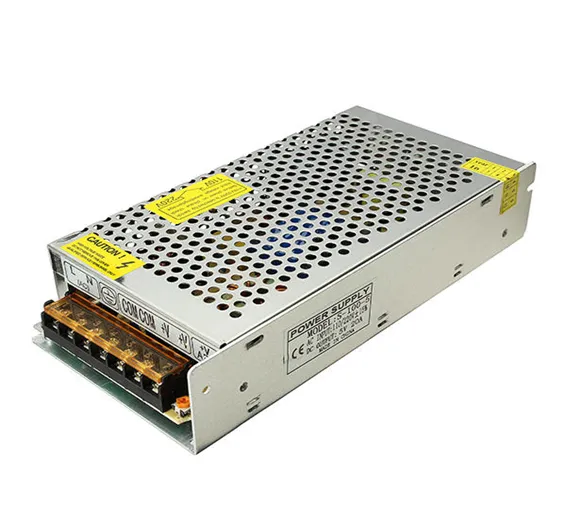 5V 20Amp Power Supply In Pakistan is AC to DC Power Supply which is suitable for PLC, MICROCONTROLLER, CNC etc. This 24v 20A power supply is very relible for industrial and domestic use.
Product Features:
DC Voltage: 5V
Rated Current: 20A
Current Range: 0-20.5A
Rated Power: 100W
Ripple & Noise (maximun): 150mV
Voltage Tolerance: +/- 2.0%
Line Regulation: +/- 0.5%
Load Regulation: +/- 0.5%
Setup, Rise, Hold Up Time: 200ms, 100ms, 50ms, at full load
Voltage Range: 180-264V AC by
Frequency Range: 47-63HZ
Efficiency: 85%
Inrush Current: 13A/115V 25A/230V
Leakage Current: <1mA/240VAC
Working Temp. : -20℃~60℃
Working Humidity : 20%-90% RH
Please Note:
This product is suitable for indoor use, non-detachable power shell.
External power supply round hole mesh heat vents, in the range of 20 inch within the outlet Do not place other flammable items.
Within 2 inch the product range not place other items, to ensure that the powersupply has good thermal environment, to ensure safety.
Please accurately calculate the load power, do not overload. When thepower is working, do not touch the case.
Do not short-circuit output if no output, please use off one minute re-energized.
Before electricity use, carefully verify the power link is correct, rigorous power lines reversed.
Professional installation of qualified electrician is highly recommended.