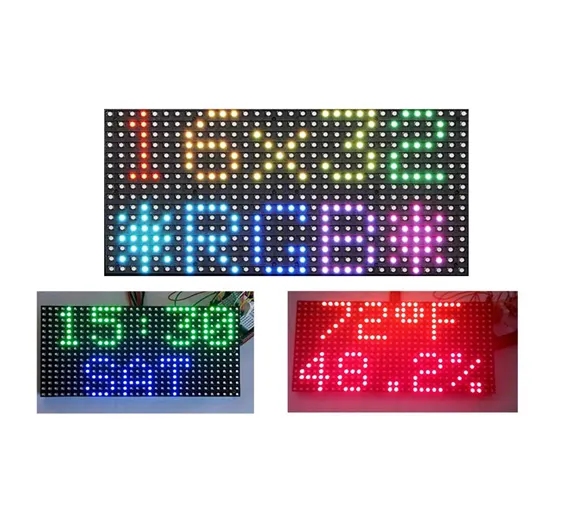 What is it? An RGB matrix panel with 512 bright RGB LEDs arranged in 16 rows and 32 columns. Row and column driver circuits are built on the backside of the matrix panel. The data and control signal pins are accessible through (8x2 IDC) connector. It requires 12 digital I/O pins of Arduino Uno for full-color control. This RGB panel can be connected with Arduino boards, nodemcu, and esp32 development board.
Example video
What will you get in the package?
One 16x32 RGB LED matrix panel
4 x Magnets
1x power cable jack
Power Recommendation:
We recommend 5v 3a(can be more like 5a or 10a) Adapter with this panel.