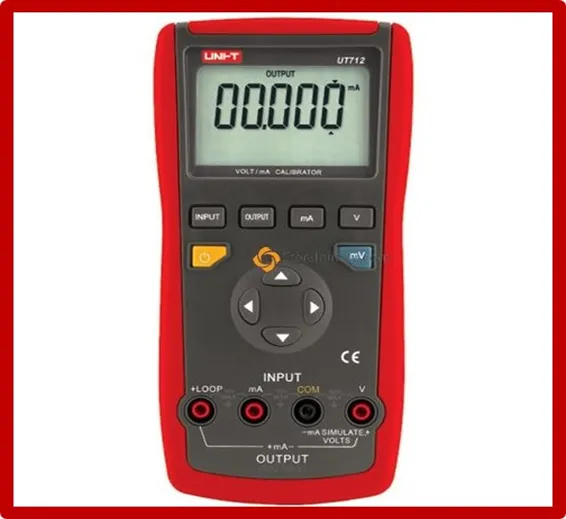 Other Meters
UNI-T UT712 voltage loop process calibrator meter
SKU: TMD1,Th6,KRT
UNI-T UT712 Calibrator is a source and measurement tool for 0 to 20 mA current loop testing and DC voltage from 0 to 20 V. Operates in source and measurement modes alternatively. Operating parameters are displayed on the screen.
Features:
Ramp Voltage: 0-5V/0-10V/0-20V ±(0.03%+2)
Ramp Current: 0-10mA/0-20mA/4-20mA ±(0.03%+2)
Loop Power: 24V ± 10%
Simulating: 22mA ± (0.03%+2)
Auto Power Off: √
Low Battery Indication: √
USB Interface: √
Temperature Coefficient: 0°C?18°C/28°C?50°C ±0.005% x Range
Specifications:
Source Voltage (V): 20V ± (0.03%+2)
Source Current (A): 22mA ± (0.03%+2)
General characteristics:
Power: 1 * 9V Battery?6F22) (not included)
Product Net Weight: 410g
Product Size: 96mm * 193mm * 47mm
LCD Size: 40mm * 63mm
Product Color: Red and Grey
User Manual:
Download UNI-T UT712 Calibrator User Manual.
Package Include:
1XUNI-T UT712 voltage Loop process calibrator meter