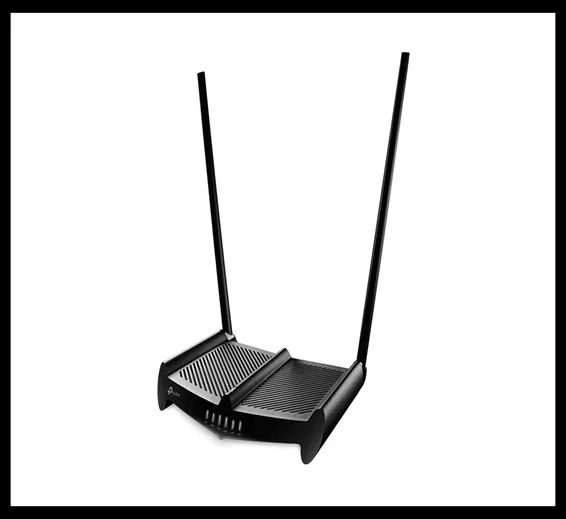 Router
TP LINK WR841HP 300 Mbps High Power Wireless N Router in Pakistan
SKU: RAWLIXTP
With its upgraded hardware, the TL-WR841HP easily outperforms standard routers, providing dramatically expanded wireless coverage and connections that are significantly more reliable. You can enjoy high-speed Wi-Fi in every part of your home, in your garage, and even in the backyard.
Features:
High power amplifier and two detachable external 9dBi high gain antennas provide a superior wireless range
Enhanced Wi-Fi signal cuts through walls and obstacles, eliminating dead zones
Excellent wireless speed over long distance brings a more enjoyable experience for your whole-home network access
300Mbps wireless speed ideal for video streaming, online gaming and VoIP
Designed to be Powerful
The TL-WR841HP uses independent high power amplifiers and high gain antennas to provide a superior wireless experience.
High Gain External Antennas
High gain antennas boost the reception and sensitivity of the router to create stronger connections over greater distances. This allows the router signal to travel farther and provide stable Internet access for all of your most important connected devices.
Independent High Power Amplifiers
Independent high power amplifiers provide significantly increased output power of up to 1000mw*1, which is up to 5x transmission power when compared to a normal router. This ensures that your wireless signal is strong enough to penetrate walls and other obstacles.
Package Include:
1XTP-LINK TL-WR820N 300 Mbps Wireless N Router