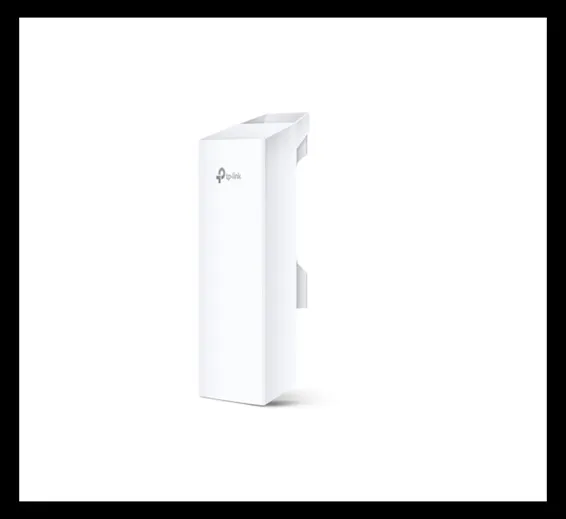 Router
TP LINK CPE220 300Mbps 9dBi Outdoor CPE In Pakistan
SKU: TMD,Th,KRT
TP
-
LINK's
2.4GHz 300Mbps
12dBi
Outdoor CPE, the CPE220 is dedicated to cost
-
effective solutions for outdoor wireless networking applications. With its centralized management application, it is flexible and ideal for point
-
to
-
point, point
-
to
-
multipoint, and outdoor Wi
-
Fi coverage applications. Professional performance, coupled with user
-
friendly design, makes CPE220 an ideal choice for both business and home users.
Features:
Built
-
in
12dBi
2x2 dual
-
polarized directional
MIMO
antenna Adjustable transmission power from 0 to
30dBm
/1000mw System
-
level optimizations for more than 13km long
-
range wireless transmission TP
-
LINK Pharos MAXtream TDMA (Time
-
Division
-
Multiple
-
Access) technology improves product performance in throughput, capacity and latency performance, ideal for PTMP applications
Centralized Management System – Pharos Control
AP / Client / Bridge / Repeater / AP Router / AP Client Router (WISP) operation modes
Passive PoE Adapter supports up to 60 meters (200 feet) Power over Ethernet deployment and allows the device to be reset remotely
Enterprise
Hardware
With Qualcomm Atheros enterprise level chipsets, high gain antennas and high
-
quality material, specially designed enclosure, and PoE power supply, CPE220 is specially designed for outdoor use and can operate flawlessly in almost any climate, with operating temperatures ranging from
-
40℃ (
-
40℉) to +70 ℃ (158℉). Advanced
Antenna
System
Built
-
in High Gain Dual
-
Polarized
Antenna
Dedicated metal reflector ensures higher gain and lower noise interference
13km+
Wireless Data Transmission
Specially designed for outdoor uses, ideal for long
-
distance wireless data transmission over
13km+
, tested in the field. TP
-
LINK MAXtream TDMA Technology
As network scale increases, wireless competition and collisions among CPEs and base stations will be so enormous that the real throughput of the network will drop, resulting in a serious impact on end
-
user experience. To mitigate these effects, the CPE220 uses MAXtream TDMA Technology.
Pharos Control – Centralized Management System
CPE220 also comes equipped with centralized management software that helps users easily manage all the devices in their network from a single PC
-
Pharos Control. Functions like device discovery, status monitoring, firmware upgrading, and network maintenance can be managed using Pharos Control.
PharOS
The user
-
friendly web
-
based management system allows professionals to do more specific configurations.
Specifications:
Wireless Performance
Wireless Speed
2.4GHz 300Mbps
Transmit Power
30dBm
Antenna
12dBi
MIMO
√
Coverage Range
13km+
Hardware
Compatibility
802.11b/g/n
External
Antenna
Interface
-
Weatherproof Enclosure
√
(IPX5)
Dual Ethernet Ports
√
PoE Passthrough
√
Grounding Terminal
√
Lightning Protection
over Ethernet Cable
√
ESD Protection
15kV
Lightning Protection
6kV
Power Supply
24V Passive PoE Adapter
Software
Operation Modes
Channel Bandwidth
5/10/20/40MHz
Transmit Power
Control
Stepping 1dBm
MAXtream TDMA Mode
√
Throughtput Monitors
√
Spectrum Analyzer
√
Iperf Speed Test Tool
√
Pharos Control Supported (Central Network Management Application)
√
Package Include:
1 x TP LINK CPE220 300Mbps 9dBi Outdoor CPE