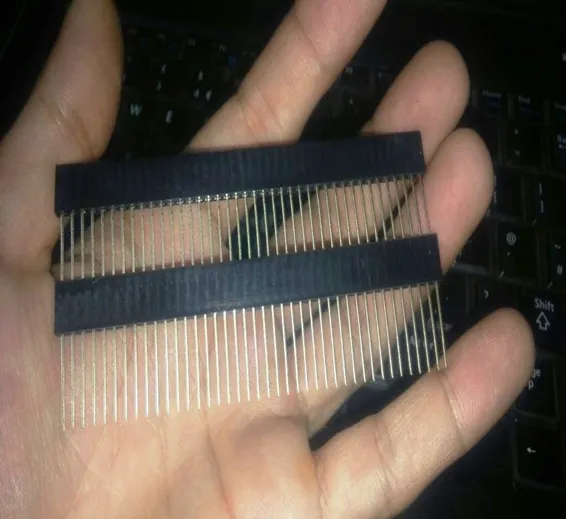 SKU: SB160 ,D31,TMD100,Th20,KRT
These stackable headers are made to work with the Arduino Main Board, Arduino Pro, and the Arduino Mega. They are the perfect height for clearing the USB-B connector and great for stacking multiple shields.
Stackable headers are especially great for stacking shields. They also maintain your ability to plug a jumper wire into any of the Arduino's pins.
SKU:

SB160 ,D31,TMD100,Th20,KRT

/
Category: Components
/