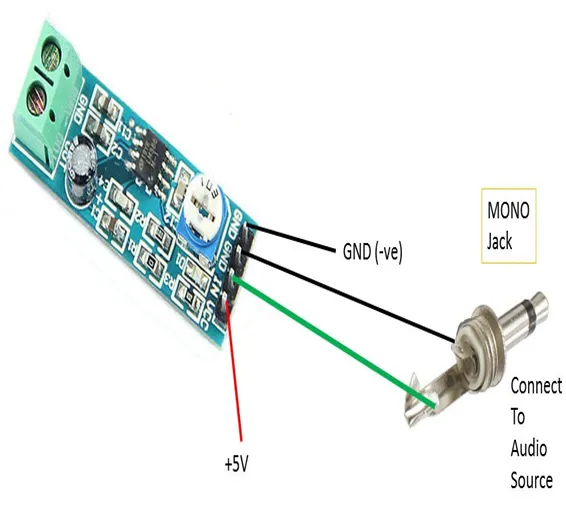 SKU: B116,D45,IMP30,Th10,KRT
If your project needs an audio amplifier, this module should be useful. It is a miniature module for amateur projects. Simply connect a 4-8 Ohm speaker and amplify your sound. It can used with FM receiver kit or WTV020SD-16P music module. You can definitely use this module for other musical projects also.
Features:?
On-board LM386 Chip
Gain= 200.
On-board speaker wiring block.
On-board 10K variable resistor, you can adjust the volume with it.
On-board power indicator.
The chip pin leads, can be directly input audio signal
Operating voltage: 5V
Size: 41 x13 mm?
Documents:
Making an audio amplifier on a breadboard (schematic is available on the page)
Datasheet
?The following images show how you can use the kit:
?