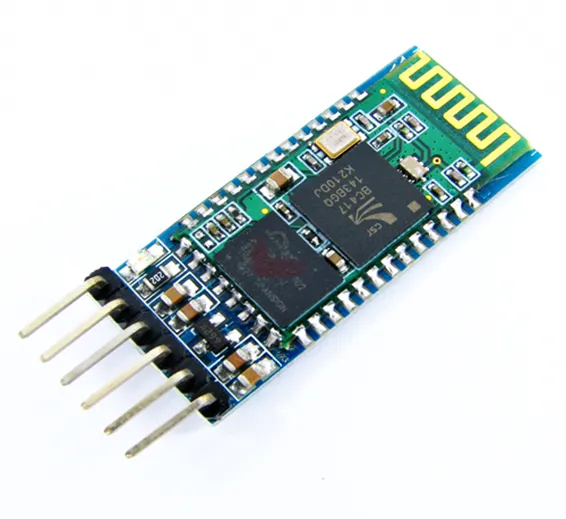 SKU: SB 127,,D78,IMP100,Th50,KRT08+05,N226
HC-05 Bluetooth Module In PakistanTTL Module (With EN Pin) Breakout is the latest Bluetooth wireless serial Module. This version of the popular Bluetooth module uses the HC-05. These modems work as a serial (RX/TX) pipe. Any serial stream from 9600 to 115200bps can be passed seamlessly from your computer to your target. The remote unit can be powered from 3.3V up to 6V for easy battery attachment. All signal pins on the remote unit are 3V-6V tolerant. No level shifting is required.
Package Includes In HC-05 Bluetooth Module:
1 x Bluetooth Transceiver HC-05 TTL Module (With EN Pin)
Specifications and Features
Solution: CSR Bluetooth Chip
Bluetooth Spec: v2.0 EDR Compliant
Enhanced Data Rate (EDR) compliance: V2.0.E.2 of specification for both 2Mbps and 3Mbps modulation modes
Operation speed: Full Speed Bluetooth Operation with Full Piconet Support and Scatternet Support
Device feature: Incredible small size with 3.3V input, and RoHS Compliant
Interface: UART interface and with baud rate setup function
External connection: Support for 8Mbit External Flash Onboard
Ethernet connection: Support for 802.11Co-Existence.
Operational range: A range of operation: 8 – 10 meter.