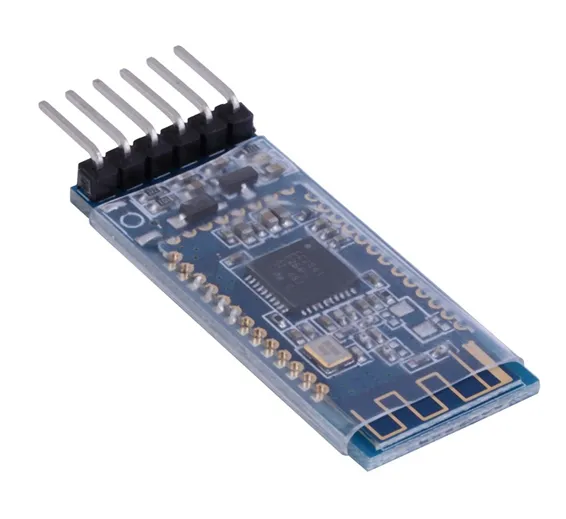 Bluetooth & WIFI
AT-09 HM10 / HM-10 4.0 BLE Bluetooth Serial CC2540 CC2541 Module For IOS 6/Android 4.3
SKU: SB 121,,D78,IMP20,Th10,KRT523
This AT-09 HM10 / HM-10 4.0 BLE Bluetooth Serial CC2540 CC2541 Module For IOS 6/Android 4.3 contains a BLE chip (a CC2540/CC2541). This module allows to perform serial communication with the BLE chip thanks to an Rx and a Tx pin. This module is also very similar to the HM-10 module and is also compatible with it. So if you have some experience with the latter, you will get started quickly with the AT-09.
100% Brand New and High Quality
This small size Bluetooth 4.0 TTL Transceiver module allow your target device communicate with.
Its easy to use and completely encapsulated.
You Can set it as Slave or Master.
This can be used with AT command also.
Specifications:
Ultra Low Standby Power 90uA ~ 400uA
Communication Distance Range : 100 ft / 60mtr
Super Fast Reaction Speed : 0.4 Sec.
Built-in PCB antena
Power Input : 3.6V To 6V DC (Cannot higher than 6V)
Size : 43 X 15 mm
Color : Blue
Net weight : 4g
PLEASE NOTE: Do not place the power supply to the signal pin, it will directly burn!!
Input power supply 3.6~6V, Prohibit more than 6V
No "Automatically prevent power supply reversing function", so please correctly connect the power supply to the module.