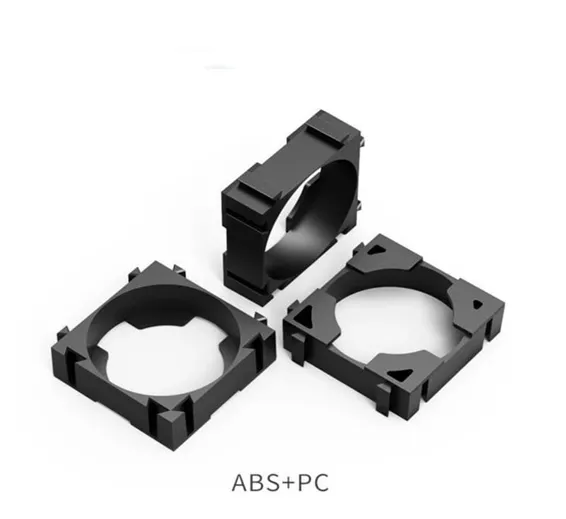 This Cell Battery Holder Bracket is very useful and very flexible to use. This battery pack is of high quality with stylish design. This cell battery pack can be reserved 720-degree temperature and not break. This best battery pack ABS + PC material, eco-friendly and solid, endurable. Cascadable to make larger battery packs. Plastic notches fit in the next bracket and provide a rigid battery holding. It can be used in Battery holder for Robots, Battery holder for Emergency Lights, Battery holder for USB Power Banks, Battery holder for Personal Tracker or Vehicle Trackers, Battery holder for custom-designed hand-held electronic gadgets.
Features Of Best Cell Battery Holder Bracket:
Very flexible, it is easy to assemble any type of battery packs
Very simple to operation
Strong flame retardant, its level reaches 94v-1
High quality, it can be reversed 720 degree and not break
It has passed RoSH.
Specifications Of Plastic Holder Battery Pack Spacer:
18650 battery bracket(1P 2P 3P)
Colour: Black
Application: 18650 battery pack
Bracket Size: L62*W21.6*H10mm(3P), L42*W21.6*H10mm (2P), L22*W21.6*H10mm (1P)
Package Includes:
1 x Lithium Cell Battery Holder Bracket
Best Online Shopping website for 18650 Lithium Cell Battery Holder Bracket in cheap price in Karachi, Lahore, Islamabad, Rawalpindi, Sukkur, Peshawar, Multan, Quetta, Faisalabad and all over Pakistan.