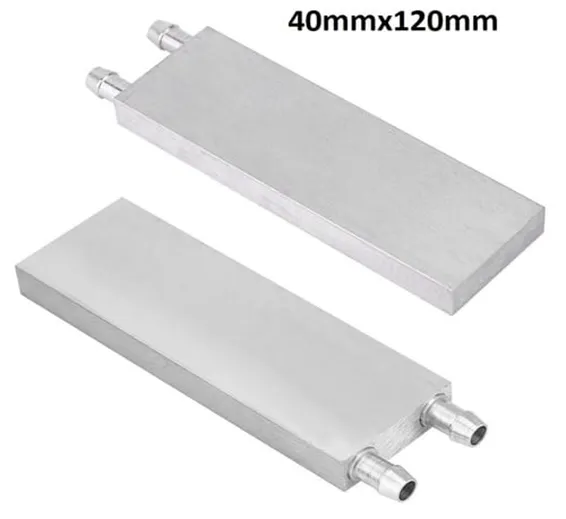 SKU: B 237,IMP50,Th20,KRT12 D178
This is ALUMINUM CPU RADIATOR 40*120*12mm WATER COOLING BLOCK LIQUID WATER COOLER HEAT SINK FOR Thermoelectric Coolers and other electronics projects.
Specification:
Size: 40*120mm
Material: Aluminum Alloy
Color: Silver
Heat dissipation method: the liquid conducts the cold and heat exchange.
Internal flow channel extrusion forming.
Brazing parts into a whole.
The leak rate of less than 5X10-6 mbar.l/s.
The internal flow path is double U-shaped waterway.
Applicable to computer CPU water, industrial inverter driver, laser head cooling, industrial control cabinet cooling.
SKU:

B 237,IMP50,Th20,KRT12 D178

/
Category: Automation
/