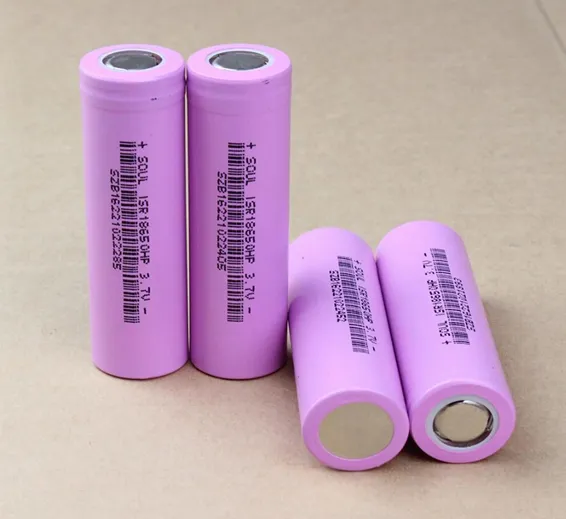 SKU: B335, D95,LS50,Th20,KRT,open,N155
18650 Lithium-Ion Cells are round high capacity cells have been mainly used in flashlight type applications but with its capability to be used as a drop-in rechargeable cell at 3.7V with a capacity of 1800mAh/2000mah. This is a great battery option for those of you who need a simple to install and replace the cell with a lot of juice.
18650 BATTERY CELL 3.7V 1800mAh/2000mAH RECHARGEABLE LI-ION LION BATTERY
Model: TR 18650
Standard voltage: 3.7V
Rated Capacity:1800mAh/2000mah
Diameter: approx 18mm
Height: approx 65mm
Applications:
Arduino power supply, Robotics, Toys, etc.
These 18650 Cells have a standard discharge current of 0.2C to a maximum of 1C and can handle about 300 charge cycles. Package includes: 1 x 18650 Lithium Ion Cell
SKU:

B335, D95,LS50,Th20,KRT,open,N155

/
Category: Components
/