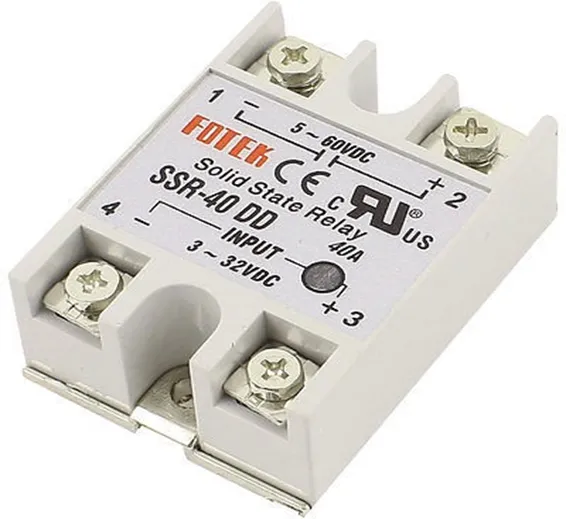 Solid-state Relay 40A is an electronic switching device that switches conduction states when a small external voltage is Input voltage 3-32VDC. Applying for ON-OFF lamps, electric consumers 5-60VDC or DC solenoid valve, Output voltage 5-60VDC, Output current 40A.
Specification:
Model: SSR-40DD.
Type: DC to DC.
Rated current (Output current): 40A.
Input voltage: 3-32VDC.
Load voltage (Output voltage): 5-60VDC.
Response time: ≤10ms.
Leakage current: ≤2mA.
operating temperature: -20°C ~+80°C
Dimension: 62.0 * 45.0 * 23.0 mm.
Buy Solid State Relay DC Output SSR 40DD at Pakistan's Best Online Store at cheap price. Here you get the best SSR modules. We Deliver in Gujranwala, Karachi, Lahore, Islamabad, Rawalpindi, Multan, Quetta, Faisalabad and all Over Pakistan
Package Include:
1x Solid State Relay DC Output SSR 40DD