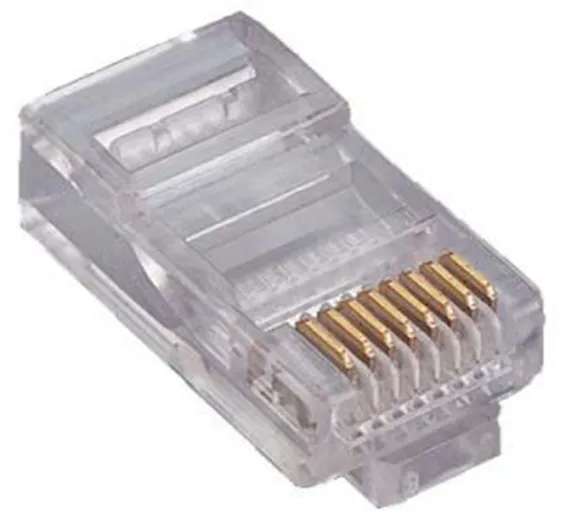 RJ45 is a type of connector commonly used for Ethernet networking. ... The "RJ" in RJ45 stands for "registered jack," since it is a standardized networking interface. The "45" simply refers to the number of the interface standard. Each RJ45 connector has eight pins, which means an RJ45 cable contains eight separate wires. This connector is used in data cabling and used for internet services.
Specifications:
Connector Type: Male
Pin: 8
Current Rating: 2A
Insulation Resistance: 100MΩ
Through Hole PCB mount socket
Compatible with all CAT and UDP cable
Color: Transparent
Material: Pc
Copper Thickness: 0.3mm
Buy RJ45 Male Connector 8 pin at Pakistan's Best Online Shopping Store at cheap price. Here you get a wide range of rj45 male jack end. We Deliver in Gujranwala, Karachi, Lahore, Islamabad, Rawalpindi, Multan, Quetta, Faisalabad and all over Pakistan.
Package Include:
1x RJ45 Male Connector 8 pin