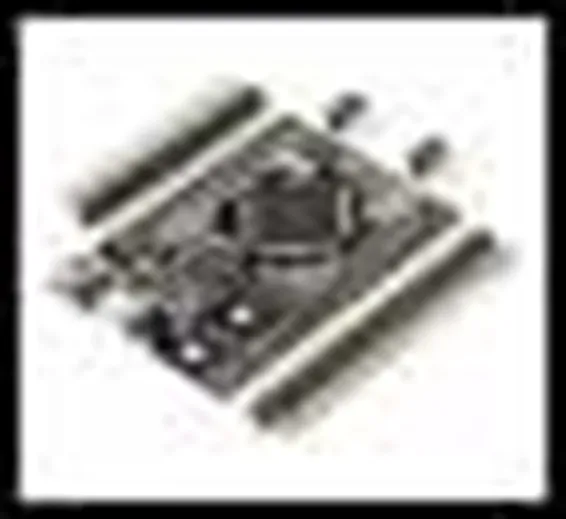 SKU: SKU: B170,IMP5,Th2,KRT
Mega 2560 PRO MINI it is version PRO of Arduino Mega 2560 R3. Built on the Atmel ATmega2560 microcontroller.
The board has compact size 38×52mm. It is a good solution, to make your final project on solder prototyping board. You can find all pinouts on board: digital's I/O - 70 and analog's input - 16.Mega 2560 PRO MINI as functionality similar to the Arduino Mega 2560. It is built on MINI board, but the same stable, and uses the original chips ATmega2560 (16MHz). The board has a USB interface, based on USB-serial converter CH340G. For connecting to PC, pls use the Micro USB cable.
You can supply power to board through the power pin-headers or USB interface. Output current for 5V version - about 800mA, for 3.3V version - about 800mA (Please note that the higher the input voltage the lower the outgoing current). That will provide a reliable power most of your initial projects.
On the picture, you can see the real size of this board, compare with the size of Mega Rev3.
Features:
Form-factor — PRO MINI;
Microcontroller — ATmega 2560 (16Mhz);
Input voltage — 6-9V (peack 18V);
I/O — 70 digital, 16 analog;
UART — 4 bus;
PCB size — 38mm×52mm
Specifications:
Microcontroller ATmega2560 USB-TTL converter CH340 Power Out 5V-800mA Power IN. 5V Power IN. VIN/DC Jack 9-12V Power Consumption 5V 220mA Logic Level 5V USB Micro USB Clock Frequency 16MHz Operating Supply Voltage 5V Digital I/O 54 Analog I/O 16 Memory Size 256kb Data RAM Type/Size 8Kb Data ROM Type/Size 4Kb Interface Type ISP Operating temperature −40С°/+85С° Length×Width 38×54mm
Documents:
Dimensional drawing
Input and Output (I/O) diagram
Schematic
Eagle CAD library
Instruction
Drivers
Package Includes:
1 x Mega 2560 PRO Mini Embed CH340G ATmega 2560-16A with Male Pin Headers in Pakistan
SKU:

SKU: B170,IMP5,Th2,KRT

/
Category: Components
/