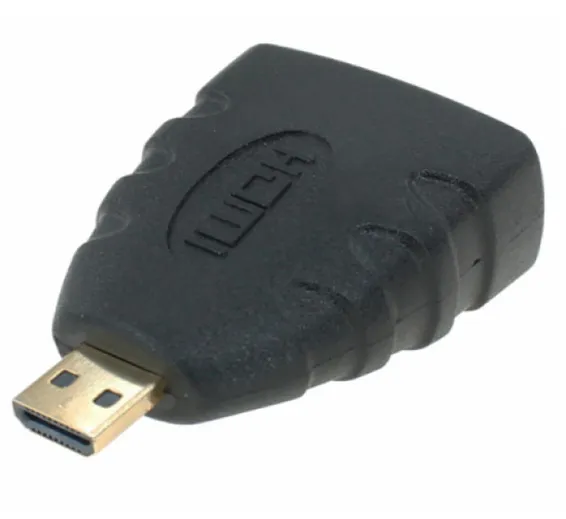 HDMI Female to Micro HDMI male Converter Adapter
Some devices, particularly portable ones, generally have smaller versions of HDMI which require an adapter.
In such cases, an adapter comes in handy. For example, you have an HDMI-to-HDMI cable that you needed to connect your mobile devoice with to connect to your favorite LED Screen. You are definitely need to have this excellent little piece of technology at hand.
Features and Specifications:
Side A= HDMI Type A female receptacle (usually to attach cable)
Side B= Micro HDMI Type male (usually to attach a portable/ mobile device with micro HDMI jack)
Dimensions: 34 x 20 x 10 mm (H x W x D)
Package includes: