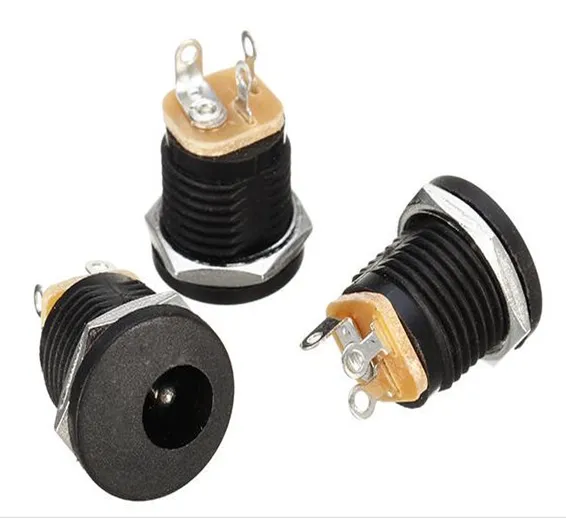 Female DC Power Jack PCB Mount is a common barrel-type power jack for DC wall supplies. These are compatible with our DC wall supplies and have a 5.5mm jack, with a 2.1mm center pole diameter.
Feature:
Product Name: DC Jack PCB Mount Connector
Model: DC-022
Type: 5.5mm x 2.1mm Female Socket
Pin: 3 Pin
Rated Voltage: 12V
Rated Current: 1.5-2A
Material: Metal, Plastic
Color: Silver Tone, Black
Operating temperature range: -40-55 ℃
Applications:
Widely used for small appliances products
auto parts
audio accessories
power management, and other light or heavy industries.
Buy DC Power Jack Female Connector 3 Pin with Nut 5.5mm x 2.1mm at Pakistan's Online Shopping Store at Cheap price. Here you get the best female electric jacks. We Deliver in Gujranwala, Karachi, Lahore, Islamabad, Rawalpindi, Multan, Quetta, Faislabad and all over Pakistan
Package Include:
1x DC Jack PCB Mount Connector