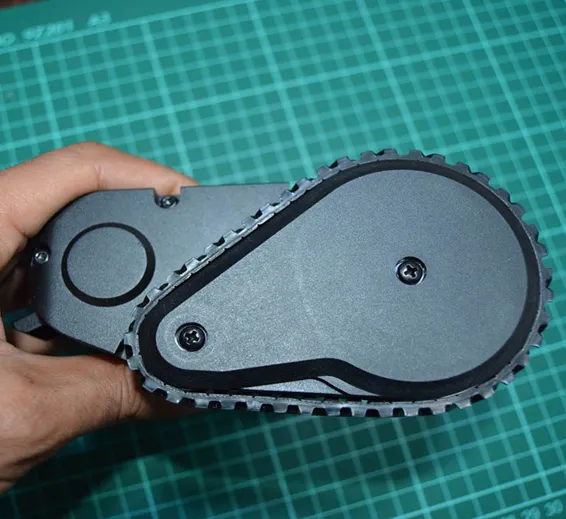 DC Motor
DC Gear Motor With Encoder With Wheel
SKU: RAWLIXDC
This is the DC Gear Motor With Encoder and wheel already installed. This DC Gear Motor has builtin an optical quadrature type rotary encoder. The quadrature encoders provide two pulses which are out of phase, for sensing the direction of the shaft rotation. Hence, DC Geared Motor with Encoder features both advantages of position sensing as well as direction sensing of the rotating shaft. This application flexibility of the encoders will allow you to control the speed of the base motor very precisely.
Features Of DC Motor With Encoder :
Rpm=250 (at 12v)
Operating Voltage=3v To 24V
No-load current= 0.3A
Maximum Load Current=2.5A
Encoder Voltage=3V To 5V
Pulse/Revolution=100 (without gear reduction)
You can monitor both the position and the direction of rotation
Perfect for Bidirectional Position Sensing
Diy robot chassis deceleration track motor, high quality,
Metal reduction gear, with grating speed encoder, silicone anti-skid track
The best products to refit, such as tanks, excavators, etc.,
The bottom also has a non-slip rubber belt, a very good robot chassis motor.
Package Includes :
You will get 1 motor at a given price.
Note:
You need to order a minimum of 2pcs because you need 1x right side motor and 1x left side motor.