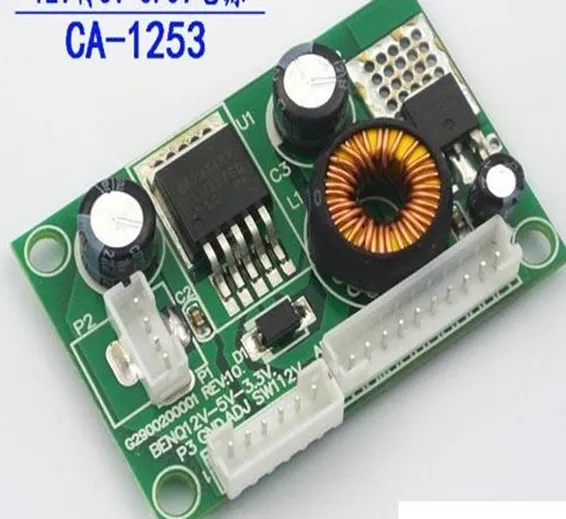 DC Motor
12v DC step down Convertor Module CA1253
SKU: B140,IMP5,Th3,KRT
It is 12v DC step down Converter Module CA1253 which has Input voltage 9-25V, output voltage 5V-3.3V, efficiency is as high as 92%, the maximum output current is 3A, 24-hour work does not need to strengthen heat. This is a dual output power module for various applications using 5V and 3.3V and it is driven by DC 12V input through 2 power IC to switch 5V and 3.3V.
Feature:
Input voltage: 12V
Output voltage: 5V and 3.3V
Max Output current: about 3A,
Conversion efficiency: up to 92%
Operating frequency: 380kHz
Protection: Output short circuit and over heat with auto-recovery
Pin Assignment for P2, P3, and P4:
P2 is 12V input port: 12V 12V GND GND
P3 is 12v output port:GND GND ADJ SW 12V 12V
P4 are 5v & 3.3v output port: ADJ SW GND GND GND GND 5V 5V 3.3V 3.3V(1)
Buy 12v DC step down Converter Module CA1253 at Pakistan's Best Online Shopping Store in cheap price. Here you get a wide range of buck convertor Regulators for LCD repair tools. We Deliver in Gujranwala, Karachi, Lahore, Islamabad, Rawalpindi, Multan, Quetta, Faisalabad and all over Pakistan.
Package Includes:
1x 12v DC LED step down Convertor CA1253