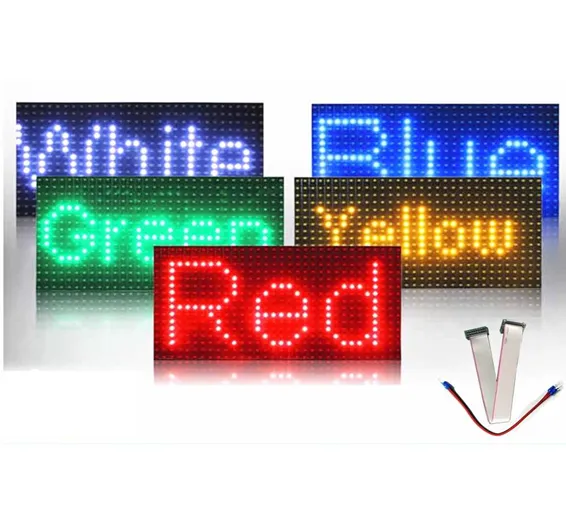 This SMD Screen P10 SMD LED Panel can be used to make any kind of large Semi outdoor LED display panels. By arranging SMD Screen modules in horizontal and vertical manner You can make a large SMD Screen. One panel has a width of 12 inches and height of 6 inches. Display has a resolution of 32×16 pixels thus their are total 512 SMD LEDs. It has good quality plastic cabinet that makes it suitable for Semi outdoor use. The module has whole control circuit built in and has a simple interface requiring only seven line connections with controller board. Can be easily interfaced with low cost Led panel driver u60 u6a and microcontrollers like AVR ATmega8 ATmega16 etc.
Packing list In SMD Screen Panel:
1 pcs SMD Screen Panel Module ( As Selected Color).
1 pcs 16 Pins Data cable.
1 pcs power cable.
4pcs Magnets.
Module Specification:
Best view distance:9M - 30M
Display color: As Per Selected
Brightness: 2000Nits/square meter
Hub type: 12
Display type: Character
Size:320*160mm
resolution:32*16
Scan:1/4
Weight:420g
Working Voltage:DC 5V
Use for: Semi-outdoor