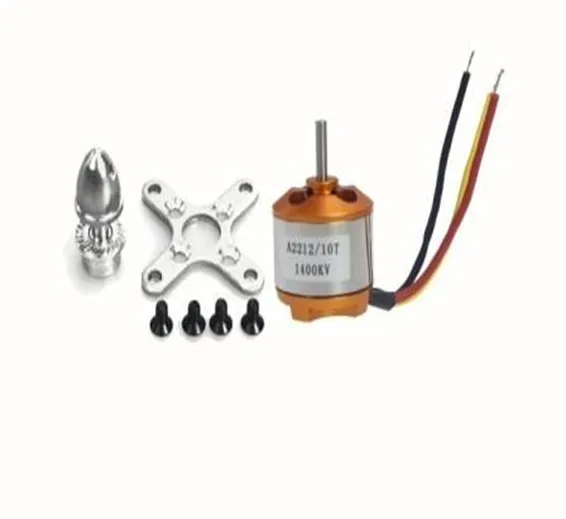 DC Motor
BLDC Motor A2212 930KV Outrunner Brushless DC Motors for RC Helicopter Quad copter Multi-copter
SKU: B 69,,D46,IMP50,Th10,KRT06,04
This A2212 930KV is the type of one of the most popular brushless outrunner motors among RC hobbyists.
This A2212 930KV BRUSHLESS MOTOR motor for the airplane aircraft quadcopter. A2212 930KV BRUSHLESS MOTOR OUTRUNNER with 80% maximum efficiency, 4-10A max efficiency current, and 12A / 60s current capacity. Suitable for Airplane, Aircraft, Quadcopter.
APPLICATION: Multirotors, Rc Airplanes, Hovercraft, etc.
Specifications:
KV: 930KV
Max Efficiency: 80%
Max Efficiency Current: 4-10A (>75%)
Current Capacity: 12A/60s
No Load Current @ 10V: 0.5A
No. Of Cells: 2-3 Li-Poly
Motor Dimensions: Φ27.5 x 30mm
Shaft Diameter: Φ3.17mm
Weight: 47g