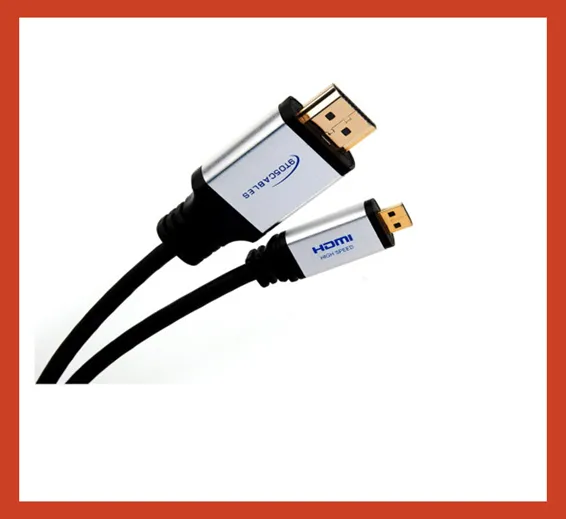 Relays & Connector
9to5 Cables Premium High Speed Micro HDMI to HDMI Cable in Pakistan
Availability:
Out Of Stock
SKU: B305,TMD,Th,KRT
9to5Cables Micro HDMI to HDMI cable is designed to meet the highest quality demands of today's cutting-edge consumer electronic devices. This cable allows you to connect your latest tablets, Smart Phones, PC Peripherals, camcorder, Kindle, Kindle Fire HD or other devices with a Micro HDMI port to your HDTV or any display device that is HDMI equipped.
Features:
Supports 3D Content
- Guaranteed 4Kx2K, 1440p, 1080p, 1080i, 720p, 480p, and 480i Resolutions
- Supports Audio Return Channel
- Supports Highest Refresh Rates Available
- Supports Transfer Rates of Up to 340Mhz or 10.2gbps
- Supports True HD Dolby 7.1 and DTS-HD Master Audio
- HDCP Compliant
Quality Construction
Full Metal Shielding with Aluminum Connectors For Durability and Interference Protection.
- Shielding Throughout Cable.
Compatible Devices
- Devices with Micro-HDMI ports, like Android (Droid X, HTC EVO), digital camera, camcorder, Kindle Fire HD (Gen. 1), some GoPro's & more.
- Doesn't work with the Kindle Fire/HDX/HD (Gen. 2), EVO 3D or devices with a Micro-USB port
Package Includes:
1 x 9to5 Cables Premium High Speed Micro HDMI to HDMI Cable