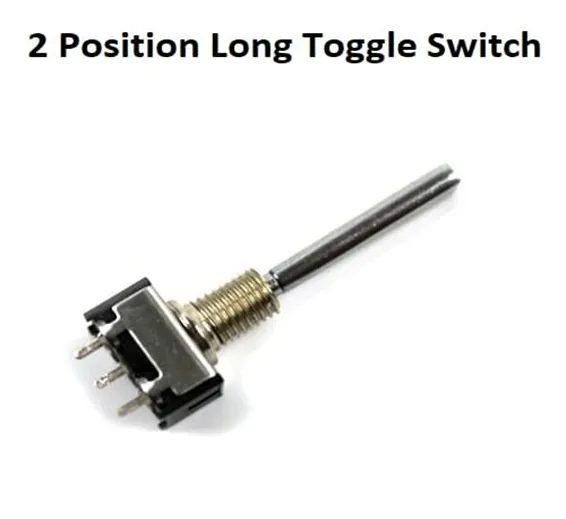 A two-way switch, or a Single Pole Double Throw (SPDT) switch, can be used as a selector to switch between two circuits or signal paths in devices ranging from electric guitars to car engines. This 2 position long switch as used in the SF location on the top left of the Taranis. Soldering is required to swap out this switch.
Features And Specifications Of 2 Position Long Toggle Switch for RC Drone FPV Racing:
Brand: Frsky
Item Name: FrSky 2 Position Switch
Material: Metal
These are the higher quality switches used in the Horus X series transmitters.
Easy to operate
Secured to the panel via a nut and threaded body.
Silver contacts for improved conductivity.
It can give a kick start to your devices
Mostly Use in vehicles and Remote Control toys
Soldering is required when swapping out these switches.
Package Include:
1x 2 position Toggle Switch
Best Online Shopping Website for 2 Position Long Toggle Switch Frsky For Taranis Switch Replacement in cheap price in Lahore Islamabad Karachi Faislabad Multan Sukkur Quetta Rawalpindi and all over Pakistan