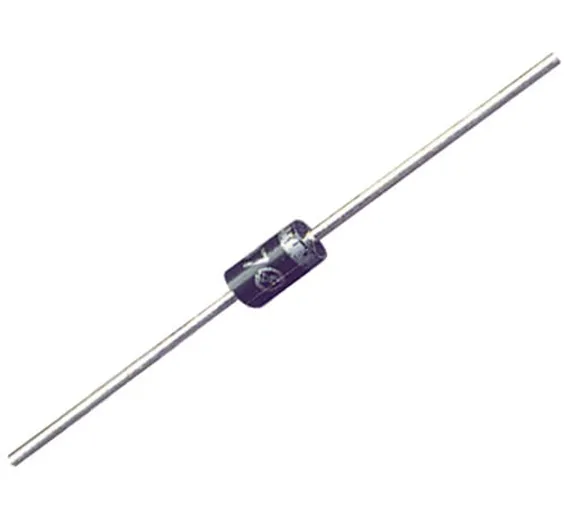 SKU: SB 171,TMD1000,Th200,KRT
1N4007 Bridge Rectifier Diode is a general-purpose silicon diode. 1N4007 Bridge Rectifier Diode is a p–n diode which is a type of two-terminal semiconductor diode based upon the p–n junction that conducts current in only one direction, made by joining a p-type semiconducting layer to an n-type semiconducting layer. Typical applications for use in general-purpose rectification of power supplies, inverters, converters and freewheeling diodes application.
We have also a large variety of different rectifiers like 1N5408 1A, uF4007, 10 10A etc.
Features of 1N4007 Bridge Rectifier Diode:
Diffused junction.
High current capability and low forward voltage drop.
Surge overload rating to 30A peak.
Low reserve leakage current.
Lead-free finish, RoHS compliant.
Specifications of 1N4007 Bridge Rectifier Diode:
Product Category Rectifiers Product Standard Recovery Rectifiers Configuration Single Reverse Voltage 1000V Forward Voltage Drop 1.1V Recovery Time 2000ns Forward Continuous Current 1A Max Surge Current 30A Reverse Current IR: 5uA Mounting Style Through Hole Maximum Operating Temperature +175C Minimum Operating Temperature -65C
Applications:
Half-wave Rectifier.
Full Wave Rectifier.
Bridge Rectifier.
DIY projects requiring voltage rectification.
Package Includes:
1 x 1N4007 Bridge Rectifier Diode
SKU:

SB 171,TMD1000,Th200,KRT

/
Category: Components
/