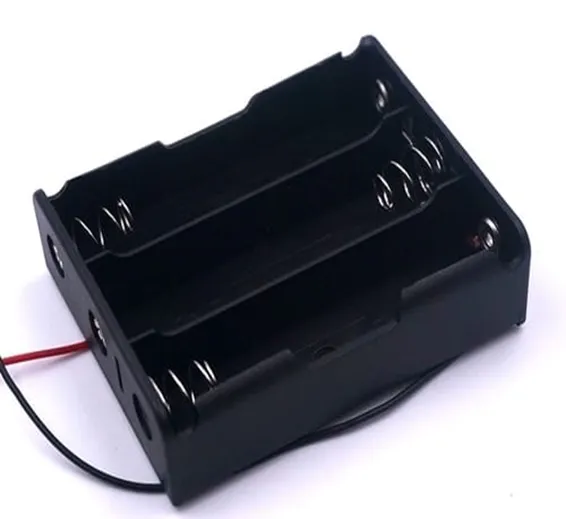 SKU: B278, D96,IMP500,L50,Th,KRT121,N131
3x 18650 Battery Cell Case Holder puts the batteries in series so you have 3x the voltage of a 18650 battery. 3x 18650 Battery Cell Case Holder battery holder is suitable for standard 18650 cells, as well as 18650 cells with protection circuit. This holder provides output leads approximately 6" long for soldering or connecting to your circuit. There are mounting holes in the bottom to secure to a panel, bulkhead or mounting plat.
Features of 3x 18650 Battery Cell Case Holder:
Material: Plastic and metal.
Weight:20g
Color:black.
The case can hold 3 x 18650 batteries (battery is not included)
Size:7.5cm x 6cm x 1.8cm.
Keeping your standard or rechargeable batteries together and safe
Three Slots 3x 18650 Battery Holder Case with wire leads for soldering / connecting
This product is easy and convenient to use.
Specifications of 3x 18650 Battery Cell Case Holder:
Discontinued Yes Link Wiki N/A Battery Model Other Model Battery Qty 3 Battery Type No With Cover No With Switch No Holder Color Black Connection Type Wire Weight 35 g
Package Includes:
1 x 3x 18650 Battery Cell Case Holder
SKU:

B278, D96,IMP500,L50,Th,KRT121,N131

/
Category: Components
/