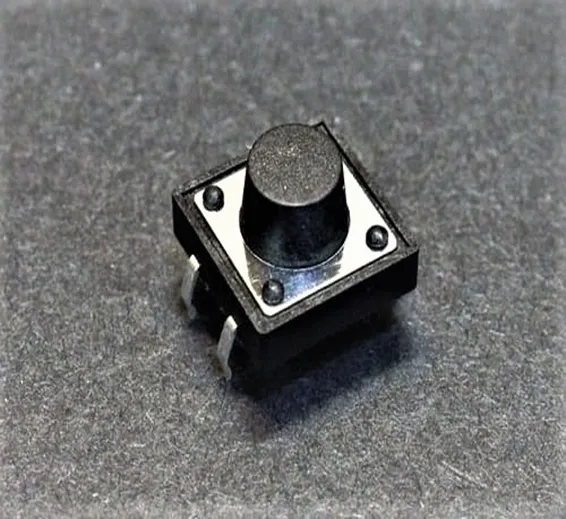 12x12x7.5mm Tactile Push Button Switch is used as general-purpose PCB tactile pushbutton. Tactile Push Button Switch colour may differ from the image. This is a standard 12mm square momentary button. What we really like is the large button head and good tactile feel (it 'clicks' really well). This button is great for user input on a PCB or a good, big reset button on a breadboard. Breadboard friendly!
Features of 12x12x7.5mm Tactile Push Button Switch:
NO (Normally Open) contacts.
Good snap action feels with an audible click.
4-terminal, these switches are 4-terminal normally open pushbuttons. Pins are formed solder type on 5.08mm (0.2″) centres on one side x 12.7mm (0.5″) and are breadboard friendly.
Breadboard friendly.
The 4-pin layout works well in solderless breadboards or perf boards.
Specifications of 12x12x7.5mm Tactile Push Button Switch:
Main Colour Black, Silver Tone Product Name Tactile Switch Net Weight 10g Country of Manufacture CHINA Switch Size 12x12x7.5mm Material Plastic, Metal, Electric Part Withstand Voltage 50Hz/min Rated current 50mA 12VDC Contact resistance 30mΩ max Insulation resistance 100mΩ min Operating temperature -30 to + 70 Operating Force 100~350g Life 100000times
Package Includes:
1 x 12x12x7.5mm Tactile Push Button Switch