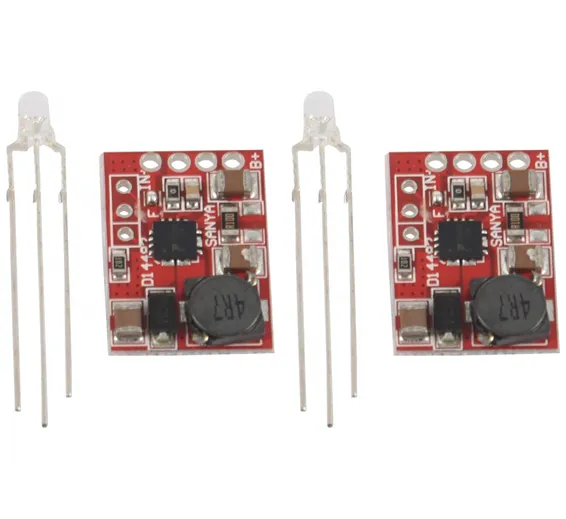 Battery Charger & Supply
TP5000 rechargeable board lithium ion battery lithium iron phosphate battery 1A charging board in Pakistan
SKU: B218,IMP20,Th10,KRT D102
Lithium battery only need to connect a 5V power supply, output B + B-connected battery can be. Charging red light, full of self-stop, charging green light finished. For lithium iron phosphate battery 3.6V, just soldering iron solder between the two solder pad can be. Power supply battery connection method as described above. If you want to change back to charge 4.2V lithium battery, solder pad can be used to solder back.
Switch buck mode, the efficiency is higher than the linear charging circuit, heat is also much smaller. Charging current 1A, in the constant current full charge to maintain 1A. With overheating protection, overheating will automatically reduce the current to prevent burnout
No additional heat dissipation, reducing the impact of heat on the charging current. Reduce the charging time. Optional lithium-ion lithium polymer battery or lithium iron phosphate battery, just a jumper can change the settings.
The full version of the use of precious metal ceramic capacitors, X7R temperature characteristics, performance + safety + stability far more than tantalum capacitors!
Specifications:
Color: Red
Size: 21.5 * 14.5 * 4.2mm
Material: Metal
Input: 4.5-9V
Output voltage: 4.2V / 3.6V plus or minus 1% (circuit board default lithium-ion battery 4.2V)
Output current: default 1A
Copper strip 5A large current small volume inductance, fully closed magnetic low loss low interference!
Package Include:
1XTP5000 rechargeable board lithium-ion battery lithium iron phosphate battery 1A charging board