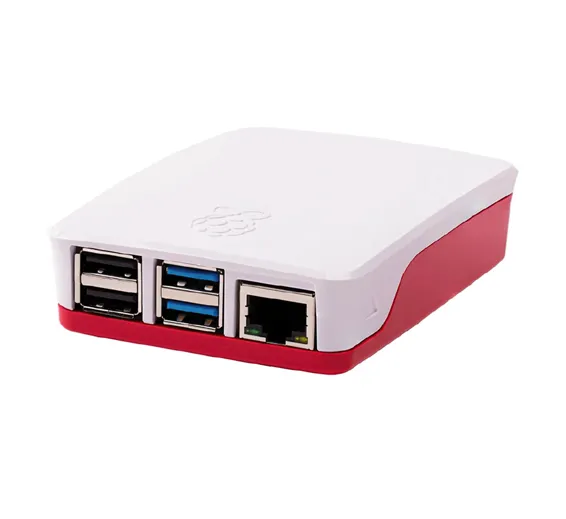 SKU: B242,IMP20,L10,TH10,KRT
Raspberry Pi 4 Case is designed to house and protect your Raspberry Pi 4 board. Pi 4 Case fits the Raspberry Pi 4 Model B 1GB, 2GB and 4GB. Raspberry Pi 4 cover is red and white. This best Pi 4 case, the no-fuss case simply snaps together around your board. There is no need for additional tools or screws to secure it. Once the case is closed, you will still have access to all the ports on the board through cut-outs. It is mainly designed to protect your Pi board from knocks and bumps, but this case for raspberry pi 4 has also been designed to be lightweight and sleek. So you can carry yourself in your pocket or backpack without worry.
Features Of Raspberry Pi 4 Cover:
Red and White.
Compatible with all Raspberry Pi 4 models.
Cut-outs for access to ports.
Power and activity light still visible through the end of the case.
High-quality, two-part ABS construction.
Cut-outs for the dual micro HDMI, Audio/Video, USB, and Ethernet ports, as well as the USB-C power connector and access to the microSD card.
Snap-on fit no tools needed.
Protects and looks great.
Specifications Of Case For Raspberry Pi 4:
Attribute: Value
For Use: With Raspberry Pi 4B
Series: Official
Colour: Red, White
External Dimensions: 97 x 70 x 25mm
Body Material: Plastic
Note:
Quantity based discount available on advance payment only
The order will be dispatched by Daewoo only because of its volume.
Package Includes:
Best Online electronics store for Raspberry Pi 4 Case at a reasonable price all over Pakistan.
Very good service. Product is also of good quality.
Khurshid Alam
- March 26, 2021
Good product and service. But they overcharged. Same product in HallRoad for ~200Pkr