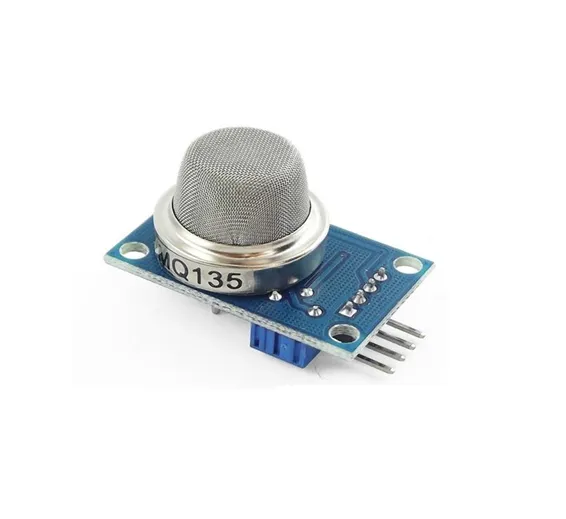 Sensors
MQ135 Air Quality Detector Sensor Module in Pakistan
SKU: B 212 , D 127,IMP50,L10,Th10,KRT523,N41
The MQ 135 Air Quality Detector Sensor Module For Arduino has lower conductivity in clean air. When the target combustible gas exists, the conductivity of the sensor is higher along with the gas concentration rising. Convert change of conductivity to the corresponding output signal of gas concentration. The MQ135 gas sensor has high sensitivity to Ammonia, Sulphide and Benzene steam, also sensitive to smoke and other harmful gases. It is with low cost and suitable for different applications such as harmful gases/smoke detection.
Specifications and features :
Air Quality Sensor Module
Condition: New
Size: 32mm X22mm X27mm
Main chip: MQ-135
Operating Voltage: 5V DC
Type: Analog & Digital
Sensitivity to Ammonia, Sulphide and Benzene steam
Detecting Range: 100-1000ppm
With signal output instructions
TTL output signal is low level
Analog 0 ~ 5 v voltage output, the higher the concentration, the higher the voltage
Color is showing pictures.
Sensitive for benzene, alcohol, smoke
Fast response and recovery
Adjustable sensitivity
Signal output indicator
Output voltage boosts along with the concentration of the measured gases increases
Please NOTE: that due to lighting effects, monitor's brightness/contrast settings etc, there could be some slight differences in the color tone of the pictures and the actual item!
Attachments and Links :
MQ 135 Datasheet:
Arduino Connection and Forum:
Package Includes :
1 x MQ135
Air Quality Sensor Module
.