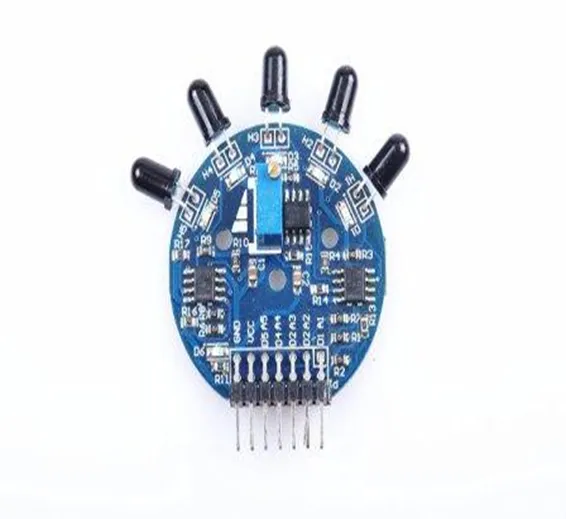 Sensors
5 channel flame sensor module in Pakistan
SKU: B 196,,D125,IMP10,Th5,KRT,N89
5-Channel Flame Sensor Module is a 5 channel flame detector module used to detect flame in the larger area( >120 degrees). If you need a robot which should detect any fire around, then this module will be very useful for you. It detects the fire with 5 flame sensors which are arranged with 30 degrees.
This module outputs analog signal, which would be more precise, and also digital signal which would be more easy to use, you can adjust the digital output sensitivity by the onboard potentiometer. The 5 LED indicators are helpful in your debugging, the high-precision resistors also make this sensor more precise than other flame sensors.
Specifications and Features :
Board Diameter: 40mm
Total Dia: 57 mm.
Height: 15 mm.
Weight: 8 gm.
Detecting range: >120 degree
Analog and digital outputs
On-board potentiometer and indicators
1% resistors to make this module more reliable and precise
Operating Voltage: 3.3V – 9V
Board Diameter: 40 mm.
Can output the analog signal can be accurately measured, for high precision applications
Adjustable detection range digital output, analog output sensitivity adjustable design flexibility
Package Includes :
1 x 5-Channel Flame Sensor Module.