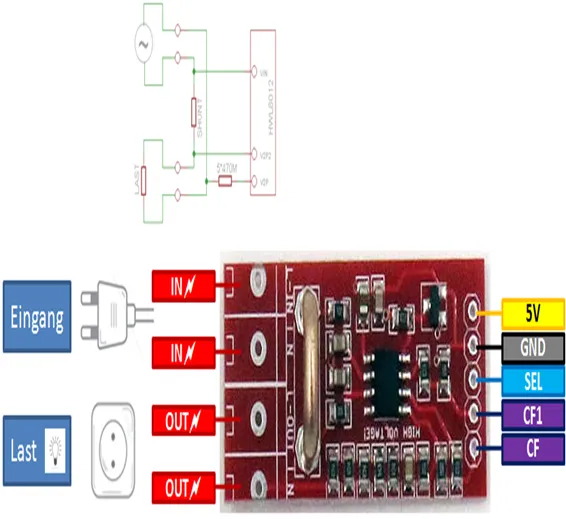 Other Modules
HLW8012 High Precision Energy Metering Module Arduino Energy Monitoring in Pakistan
Availability:
Out Of Stock
SKU: B234,D56,IM30,Th10,KRT,N94
HLW8012 High-Precision Energy Metering Module Arduino Energy Monitoring:
Download Arduino Library: Link
Based on HLW8012, single-phase energy monitor IC. SOP8 package and simple peripheral circuits.
Need to invasive to AC main power. VBA very careful when using it because of the HIGH AC voltage.
Output power, or current or voltage directly by frequency, which can be read by MCU like Arduino.
Current sense by sample resistor
voltage sense by resistors net.
Board dimension is 40 x 23 mm.
Frequency read demo video please see here, and see demo code in wiki page.
Demo code (check in the wiki page) support ESP8266 remote debug via telnet, safe to read data when mains AC power connected.
According to application note, the power supply of hlw8012 must be not isolated, read more information on wiki page.
Most on board information please read on this page.
Package includes:
1x Energy Metering Module