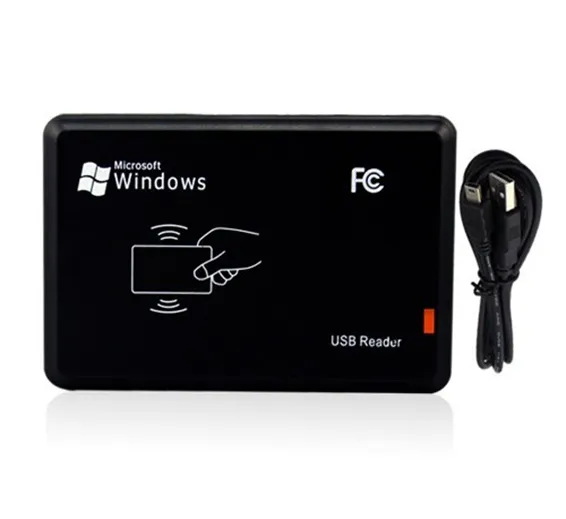 Other Modules
JT308 125KHz USB Proximity Sensor Smart RFID ID Card Reader
SKU: B,IMP10,Th5,KRT124
This is JT308 125KHz USB Proximity Sensor Smart RFID ID, Card Reader. This USB RFID card reader can read RFID card serial number and output to your computer according to the specified format, then management software derives many more functions.
The JT308 series RFID card reader is a simple, fast read card. Belong to standard HID devices do not need to install the driver, can be read in any number, this function is suitable for extended functionality in existing software, without any modification to the original software.
Installation Instructions
1st Step: Connect the USB cable with the card reader to the computer USB port.
2nd Step: The reader will 'drip' sound and flash about that power successfully, and then half a second after the 'drip' sound and flash about that device self-test successfully, without Install any drivers, windows will automatically recognize it.
3rd Step: Open one EXCEL or WORLD, the card number would be input by self.
Features Of RFID Reader :
Support μEM4001, 4100, or its compatible RFID, ID card.
Read the first 10 digits of the RFID/Proximity card.
Support Windows95/98/2000/XP/7/8.
Plug and Play
Reliable working condition
Powered directly from USB, no need external power supply
Diagnostic Power LED
Built-in operating buzzer
Easy usage
Compact design.
Package includes :
1 x USB interface RFID card reader.
1 x mini USB cable.