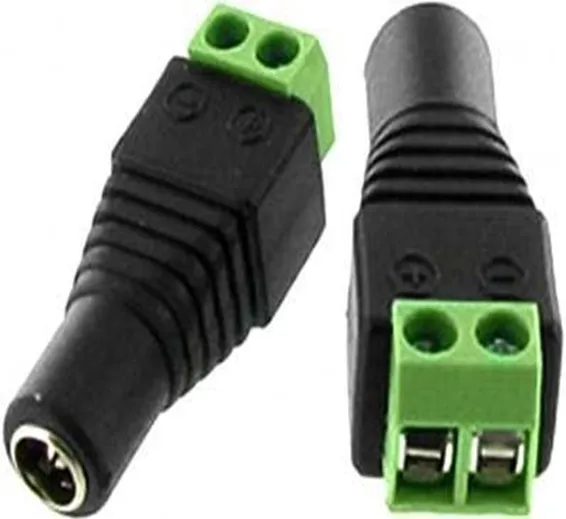 DC Motor
Female 2.1×5.5mm DC Power Plug Jack
SKU: B289,IMP100,Th50,KRT09
A typical DC connector/ plug/ Jack is an electrical connector for supplying direct current (DC) power. Type of jack varies from small coaxial connectors used to power portable electronic devices from AC adapters to connectors used for automotive accessories and for battery packs in portable equipment.
This power plug jack enables you to connect the loose end of 2 wires (1 positive and 1 negative/ground) to a power plug jack so that you will be able to connect those wires into some standard jack.
Applications.
Arduino power jack.
Microcontroller trainer power jack.
Bread Board power supply jack.
CCT camera power connector.
Features
Hard Plastic Strain Relief: 5.5mm Inner Diameter x 22mm Length
Contact Material: Nickel-plated Copper Alloy
solder less
Package includes:
1x DC Jack