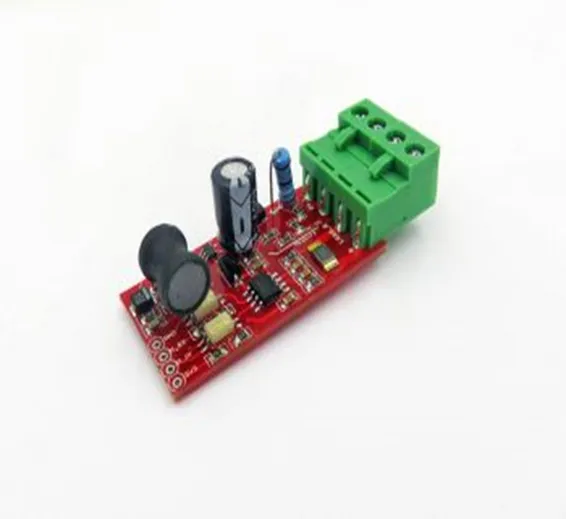 Lights
Energy Meter Breakout Board HLW8032
Availability:
Out Of Stock
SKU: B234,IMP10,Th5,KRT3+525,N95
Please use two middle pins for power AC mains input, two side pins for load output. Please check the attached image. (few old version has wrong silk print.) Board Features:
Based on the official design, onboard HLW8032 measurement circuits.
All standard sensing parts, 4x 470K resistors for input voltage, 2mR sensing resistor for current.
No need for calibration, output data baudrate 4800. Output register value instead of pluse of HLW8012.
Onboard AC-DC power supply circuits MP150 for HLW8032, offer about 60mA current. No need for extra AC-DC circuits or units to power it up.
Fully isolated output, safe to use, output pins GND, M_RX, M_PF, VCC. Output RX includes voltage, current, power used, pluse, etc.
Input Terminal, please notice is L(Live), L(Live), N_LOAD (Neutral for load), N (Neutral), please notice it is NOT two pairs. Terminal pitch 5.08mm.
The current version cable terminal is pre-soldered on board.
About HLW8032:
The HLW8032 is a high-precision energy metering IC that uses a CMOS manufacturing process and is primarily intended for single-phase applications. It can measure line voltage and current and can calculate active power, apparent power, and power factor.
The device integrates two ∑-Δ ADCs and a high-precision energy metering core. The HLW8032 can communicate data through the UART port. The HLW8032 uses a 5V supply, a built-in 3.579M crystal, and an 8PIN SOP package.
The HLW8032 has the advantages of high precision, low power consumption, high reliability, and strong adaptability to the environment. It is suitable for energy metering of single-phase two-wire power users.
Applications:
Smart home appliances
Metering socket
Smart WIFI socket
Electric vehicle charging pile
PDU equipment
LED lighting
Street light control
Documentation please see on this page:
Arduino demo code available
ESP8266 test tips available, BUT not yet have demo code.
Weight: 0.01 Kg
Package Include:
1 x Energy Meter Breakout Board HLW8032