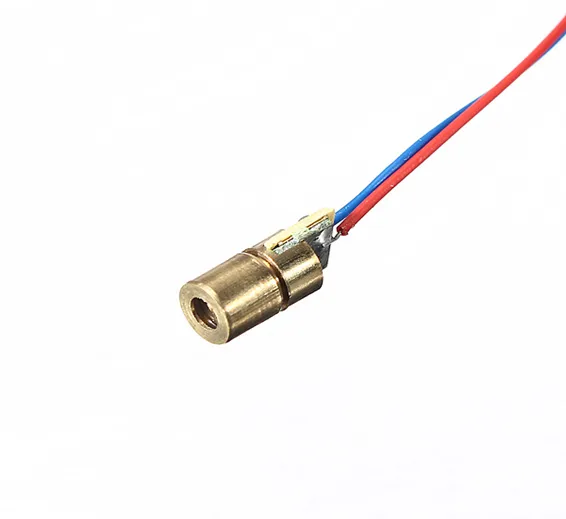 SKU: SKU: B 226,IMP200,Th100,KRT,N102
650nm 6mm 5V DC 5mW Mini Laser Dot Diode Module which is made of copper plastic. It is suitable for 3V 5mW standard, with 6mm outside diameter, can be used to connect diode tubes for multiple uses. Features – Color: Mainly golden. – Material: Copper Plastic. – Outside diameter: 6mm. – Voltage: 3V. – Wave type: 5mW 650nm. – Can be used to connect diode tubes for multiple uses. Package Including 10 x WL Red 650nm 6mm 3V 5mW Mini Laser Dot Diode Module Heads
Package Includes:
1 x 650nm 6mm 5V DC 5mW Mini Laser Dot Diode Module
Specifications and Features:
100% Brand new and high quality
Dimensions(Copper Head): 14 x 6 (Length x Diameter) mm
Weight: 2gm.
Output Power: 5mW
Working Voltage: 5V DC
Working temperature: -10 ℃~+40 ℃
Housing material: Copper
Working life: more than 2000 hours
Spot mode: dot facula, continuous output
Laser wavelength: 650nm red-colored.
Operating current: <40mA
Power lead length: 120mm.