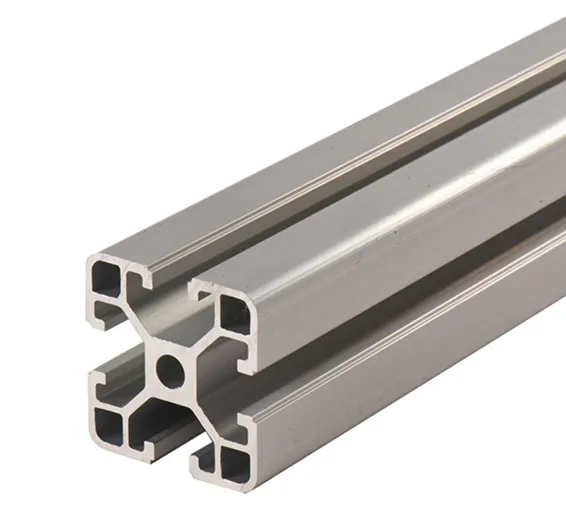 CNC
4040 Aluminium Profile / Aluminium Extrusion For CNC And 3D Printer
SKU: TMD50,Th10,KRT
4040 is a 40mm x 40mm square T-slot aluminium Extrusion with four open T-slots. one on each 40mm face. The aluminium Extrusion is smooth, which makes it resistant to dirt and debris buildup while also being easy to clean. The4040 profile is compatible with all 40 series fasteners. This profile is the most heavy-duty in the 4040 aluminium Extrusion family and lends itself to cleanroom applications, guards, enclosures, or workstations. The four open T-slots enable access from any direction and are useful for mounting accessories.
Specification Of 4040 Aluminium Profile / Aluminium Extrusion :
Applications: Professional 3D Printers, Plasma, Lasers, Stands, Furniture, etc.
Model: HL2020
Material: Aluminium Alloy - 6063 T5
Color: As shown in picture
Tolerances: Length(+/- 3mm)
Dimension: 20mm x 20mm
Length: 1000mm
(1cm=0.39Inches
Features Of 4040 Aluminium Profile / Aluminium Extrusion :
The 4040 T-Slotted Extrusions are perfect for DIY, such as building the 3d printers and so on.
These high quality 4040 Aluminium T-Slotted Extrusions form a perfect solution for custom machine frames, workstations, prototyping, guarding and many more purposes.
The extrusion is a great framing material as they are adjustable and can hold T-Slot Nuts on all 4 Grooved Surface sides.
Package Included:
1 x 1cm (10mm) Aluminum Profiles
Note:
. This product comes along the length of around 6 meters, We cut down this and give you your required size. Price is given for 1cm only but You have to choose a minimum 60cm or more length to order us.