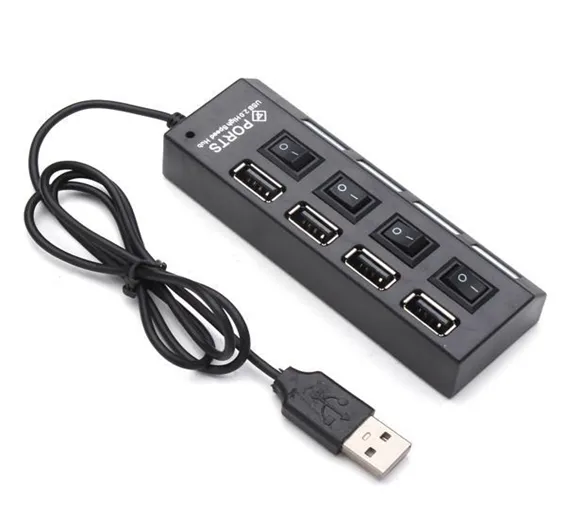 Lights
4 port USB Hub Hi-Speed USB 2.0 with Power LEDs
SKU: B184,LS5,Th,KRT
This 4 port USB Hub allows you to connect up to 4 devices via USB connection to your computer/ device. 4 port USB Hub's main connection is via USB-A port. Four (4) receptacle ports of Type A are present on this High-Speed USB hub so you may connect 4 devices in parallel, all at once.
Example devises to connect:
Keyboard
Mouse
USB Flash drive
USB WiFi dongle
IR (infrared) Transmitter/ Receiver
Digital Camera
Data transfer cable for smartphone/ tablet
USB camera
MP3 player
Other USB accessories/ devices
Notes:
This USB hub has a bus power limit of 500mA (0.5 Ampere) current protection.
It is not recommended to attach phone charging cables when other devices are connected.
Specifications:
USB 2.0 interface, compatible with v1.1
Compatible speeds: 480Mbps, 12Mbps, 1.5Mbps
Limit current protection: 500mA
USB Type-A ports at all connecting points
Number of expansion ports: 4 #
Features:
Each port has own USB power On/Off buttons. What a luxury!
Lightweight and Easy to carry
Slim design
Durable plastic
Package includes: