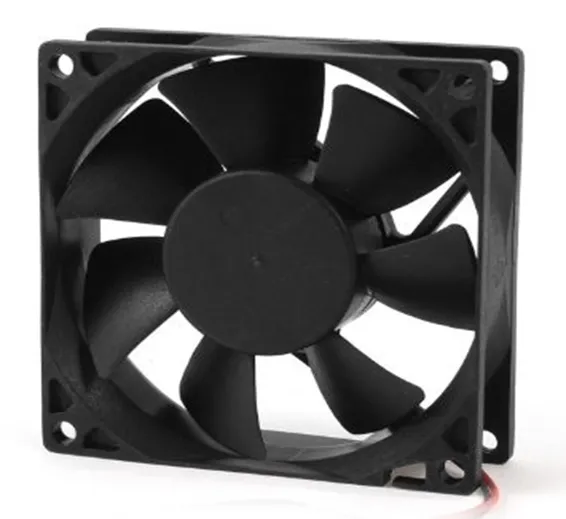 SKU: B268,D12,LS10,Th5,KRT
Features:
Dimensions: 80mm(L) x 80mm(W) x 25mm(H)
Rated Voltage: DC 24V; Rated Current: 0.3Amp ±10% ; Rated Speed: 2400 RPM; Air flow: 76.2CFM ±10%; Noise: 32dBA ±10%
Connector: XH2.54-2Pin; Lead wire: UL Type (+): Red wire ; (-): Black wire. This is a two wire cooling fan; Bearing Type: Dual Ball Bearings ; Life: working up to 50000h at 25 degrees.
Notes:
Check the voltage whether fit your need. power the fan with corresponding voltage.
Make sure the "+" (RED wire) and "-"(Black wire)are connected to power correctly.
Package Include:
1X3 INCH 24V DC Fan
SKU:

B268,D12,LS10,Th5,KRT

/
Category: Components
/