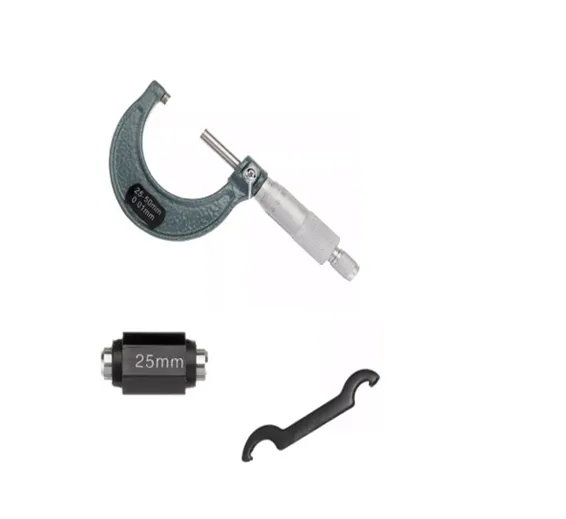 Lights
25-50mm 0.01mm Outside External Metric Gauge Micrometer Machinist Measuring Box
SKU: TMD,Th,KRT
A micrometer, sometimes known as a micrometer screw gauge, is a device incorporating a calibrated screw widely used for accurate measurement of components in mechanical engineering and machining as well as most mechanical trades. Features:
Great for machinists and jewelers for precise measurements.
This gauge ranges from 0.01-25mm and features a lock to give you the most accurate reading.
Measuring faces are manufactured from tungsten carbide steel for maximum durability.
Packaged with plastic hard case for portable carrying.
Specifications:
Material: Tungsten carbide steel
Colour: Black and silver
Measuring Range: 0-25mm
Accuracy / Graduation: 0.01mm
Case Size: 14 x 6.5 x 2.3cm
Note:
Micrometer is a precision measuring tool, please use it gently.
After using in the exposed room please coated with anti-rust oil, and put into the box, placed in a dry and ventilated place.
Do not force to turn the differential tube, so as not to damage the accuracy.
Do not attempt to remove the micrometer parts or it will be damaged and can not be used.
The length of the micrometer test cycle should be determined according to the specific circumstances of use.
Package Include:
1x25-50mm 0.01mm Outside External Metric Gauge Micrometer Machinist Measuring Box