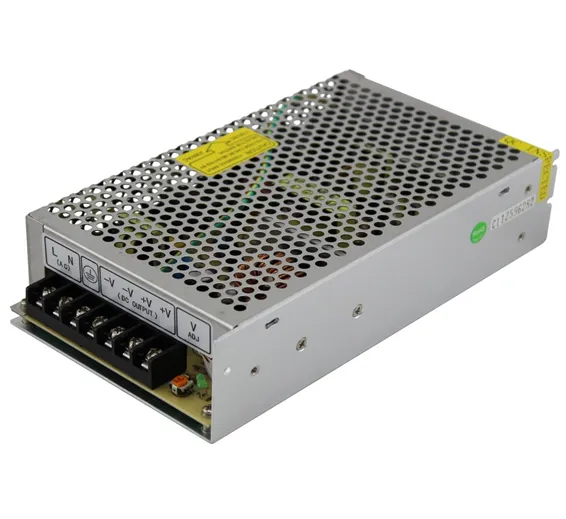 24V 10A 240W Switch Mode Power Supply is one of the most efficient SMPS series ever created. With good Customer reviews and ratings, it became one of the highest efficient marks for power supplies in the market, this SMPS achieves up to 80% efficiency and gives you savings unheard of from other power supplies. By using these latest SMPS, you can reduce your electricity bill by up to 20%.
Low Ripple and Noise With best Thermal management and Industrial Grade protection, as well as 100% Full load Burn-in, Test make these SMPS one of the best choices available. Non-hermetic units are equipped with protection against short-circuit, overload. Get the power you need, save money and help protect the environment with LUBI Switch Mode Power Supply
The Meanwell range of switch-mode power supplies is designed to be high-quality AC to DC converters. Their open case design allows them to be cooled either by free air convection or by fan-forced air. All models come with short circuit, overload, and over-voltage protection, in order to guarantee performance.
Choose the Specific SMPS to your requirement from the extensive range available at eburak.com
Note: Power Supply will not produce continuous output until the load is connected.
Features:
Product Type: Switch Mode Power Supply.
Overload and Short Circuit-Protection.
100% Full load Burn-in Test.
High Efficiency and Low Energy Consumption.
Low Ripple and Noise.
High Industrial Quality and Reliability.
Light Weight and Compact Design.
Easy to install Plug and Play.
High-performance capacitors ensure tightest DC stability and regulation.
Built-In Fan with Automatic On/Off control Circuit for Temperature Management.
Package Includes:
1 x 24V 10A 240W Switch Mode Power Supply