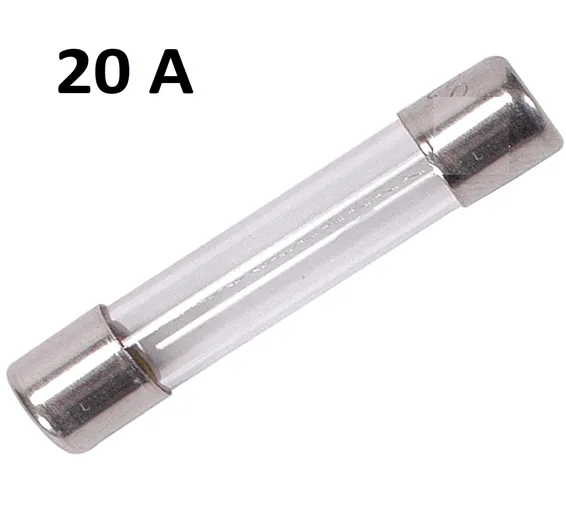 NEW, UNUSED, fresh out of the box.
In electronics and electrical engineering, a fuse is an electrical safety device that operates to provide overcurrent protection of an electrical circuit. Its essential component is a metal wire or strip that melts when too much current flows through it, thereby interrupting the current.
Cartridge fuses are used to protect motors and branch circuits where higher amps or volt ratings are required. General Purpose fuses have no time-delay and protect fuse panels, appliances, and branch circuits.
Specifications: Attribute Value Current Rating 20 A Voltage Rating 250 V ac Fuse Speed F Fuse Size 6 x 30mm Diameter 6mm Overall Length 30mm Body Material Glass Breaking Capacity at Maximum Voltage Rating 1000 A @ 250 V ac Minimum Operating Temperature -55°C Maximum Operating Temperature +125°C Series 314 Typical Application:
Cartridge fuses are a relatively cheap way of protecting electrical equipment from short circuits and overcurrent and can be used to protect electrical appliances such as motors air-conditions, refrigerator, pumps, etc. They can be found in the following areas:
Industrial
Commercial
Home/Residential
Automotive