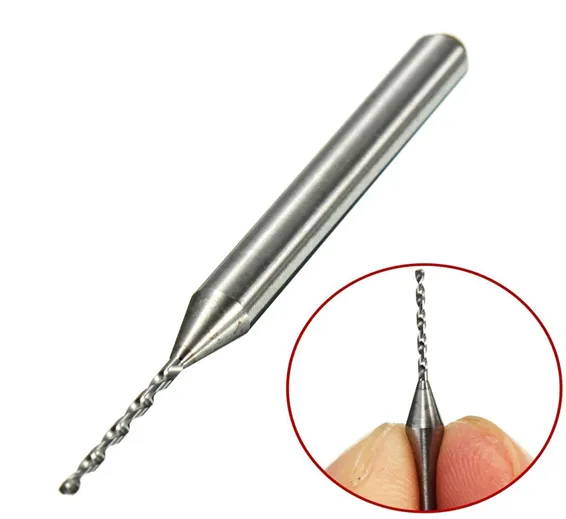 CNC
1.3mm Carbide Steel PCB Drill CNC Jewelry Micro Engraving Drill Bit
SKU: TMD,Th,KRT
1PC 1.3mm Carbide Steel PCB Drill CNC Jewelry Micro Engraving Drill Bit For Dremel
Specifications:
Product Name: PCB drill bit (End Mill)
Material: blade carbide (tungsten steel)
Cutting Edge Diameter: 1.3mm
Cutting Edge Length: 9mm
Shank Diameter: 3mm
Total Length: 38mm
Features:
Carbide rods and tungsten steel rods, with high hardness, high wear resistance, high strength, resistance to bending,
anti-impairment and long tool life.
Range of processing: PCB, SMT, the CNC, mold, plastic, copper, stainless steel and other precision metal parts processing.
Drill bit chip evacuation space large, chip evacuation resistance small, chip removal smooth.
In favor of efficient cutting, avoid offset drilling.
Note:Because different batches, drill bit color may be different, but it does not effect on use.